March 2013

3/27

My Silvertone Filter on eBay
serves me well; it eliminates
most
of the cheap jewelry, watches, charms, etc. and lets through the good stuff. This includes Silvertone-branded records, which I don't concentrate on, but I do keep my eye open for interesting or historically significant titles. Well, one of those came up today. It's the "Terrible Blues," and it's one of only a small handful of recordings the
Red Onion Jazz Babies
ever recorded, back in the mid-1920s. Backed with "Santa Claus Blues," it must have felt like a very early Christmas for the seller... the 78 went for a whopping
$565
! From the link above: "Red Onion Jazz Babies sessions were organized by Clarence Williams and featured Lil Hardin-Armstrong who had come east to be near her husband Louis who had just joined the Fletcher Henderson Orchestra the month before. The sessions are also famous for bringing Sidney Bechet and Louis Armstrong together for the first time on record."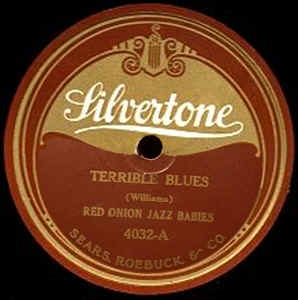 3/25

"Me and My Silvertone" is turning out to be a great bit of fun! Silvertonian Ken treated us with this terrific shot of his father playing his (new at the time) Kay-built 'Aristocrat,' the quite rare blonde 672. Ken still owns the guitar, and that's him in the second photo nearly sixty years later; striking a similar pose and hittin' that same big 'G!' He sent us some dynamite photos of his beauty, so look for an update of the 670/672 page to include the rare blonde soon.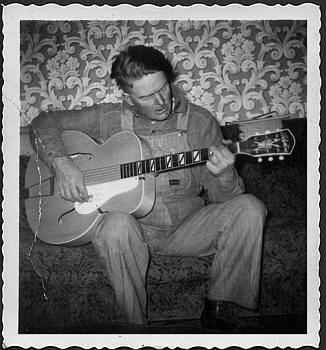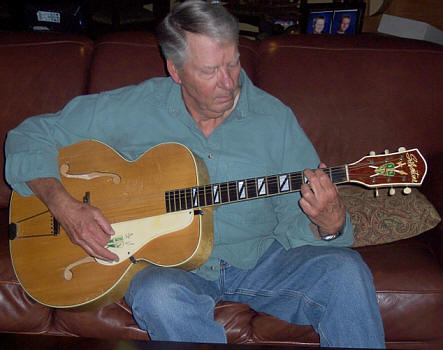 Do you have any vintage or current photos of yourself, your friends, your band or random strangers rockin' their Silvertones?
Send 'em my way!



3/24

I Know I Say "Well, It's Not a Silvertone, But..." a bit, but this one you've just got to see! I was totally unaware of the 'Decar' line of guitars, made by a company out of Decatur, Illinois; Jen-co Musical Products (JMP). I can find precious little on the Decatur manufacturing concern, but a Google search of Billboard magazine articles indicates they seemed to concentrate mostly on school band-type instruments. These guitars share a lot of the Harmony/Dano/Silvertone vibe, but... I dunno, seem a bit cheesier to me than anything Danelectro ever put out, although they appear to be well though-out and constructed. I reckon its the Formica-like slick material they use for the top, back and sides. I'm not certain this example's pickguard is stock; other examples I've now come across feature the same kitchen counter stuff as the rest of the guitar is covered with, although in a contrasting color. Check this one out, appearing in a recent eBay auction that had 'silvertone' in the title; which is the only reason I came across it. From the Los Angeles Guitar Shop website, where a groovy pink Formica pickguarded Decar is featured: "Though the Decar may appear to be constructed as a hollow form, it actually features a three-piece maple solid body with a bolt-on maple neck. Interestingly, the bolt-on maple neck sports a maple cap fingerboard with large black dot fret-marker inlays and factory small frets, making this an entirely maple guitar. The bridge hardware is completely unique to Decar, and features a single adjustable saddle with a wrap-around chrome cover." Check that link, y'all..., LAGS took their guitar apart; lots of neat construction details!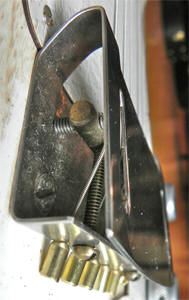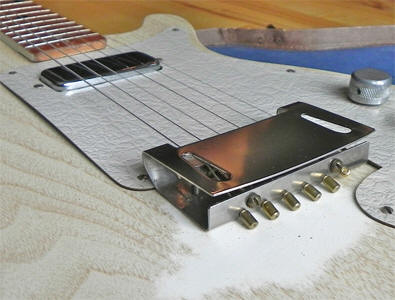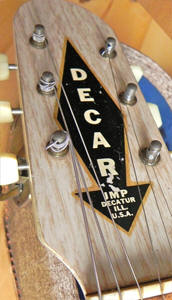 3/22

It Was Fifty Years Ago Today... taking a little liberty with a Beatles lyric to let you know that is was indeed March 22, 1963 when the Beatles' first album "Please Please Me" was released in the UK, having been completed in a 12-hour marathon session just a month previous with producer George Martin minding the board. With so many girls screamin' for 'em, and so many boys wanting to be like 'em, is it any wonder the all-in-one rock and roll kit known as the Silvertone 1448 was so popular?

The Beatles and Elvis... the world's greatest guitar salesmen.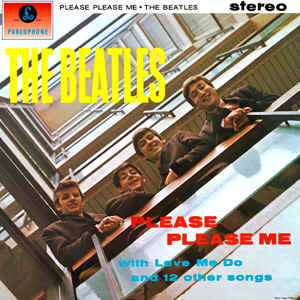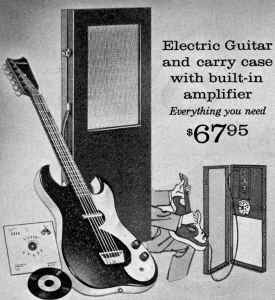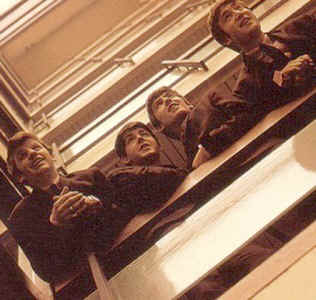 Here are a few tidbits from that whirlwind year of 1963 from the music trade 'bible,' Billboard Magazine: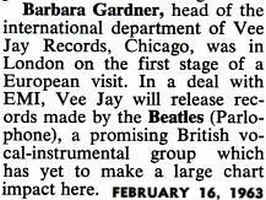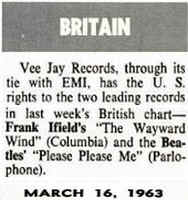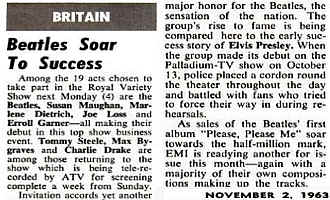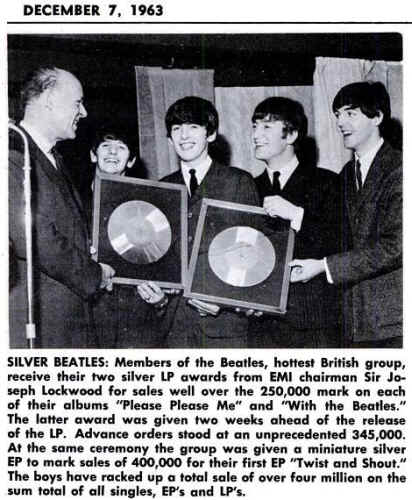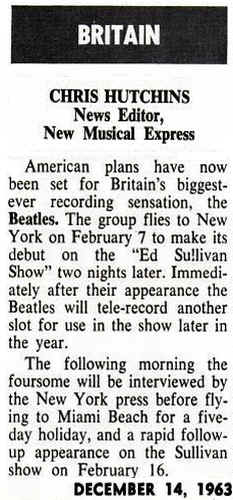 3/21

I Would Have Loved to Have Seen the Sears in-store display for these first Japanese imports, the 1436/1437/1438 models. There were five models in all from our friends at Teisco, and this greenburst 'starship' 1437 has always been a favorite of mine. Lucky for us our Japanese friends included the model numbers on the serial number labels, or we may have never known their model numbers, having never appeared in any Sears catalog that I can find... and believe me, I've looked. They came in a rainbow of colors; red, blue, pale yellow, sunburst, greenburst... sometimes the neck and headstock matched the body, sometimes (like the example below) it was finished in a clearcoat. And, there were two different models under the same model number on the six-stringers; one shape was the one you see below, the other was a wide-bodied funky Flat-o-caster shape. Their was also a bass offered, the 1438, and they all sold quite well, paving the way for the 'Japanese invasion' of electric guitars in the Sears catalogs in the fall of 1968. The only American-made electric left standing was the rare 1454-derived 1485, which we saw a nice example of yesterday.

1437 Teisco SBEG w/ OC VG $305 Clean, light wear, logo tag looks good, whammy bar in place, one owner, serial #327956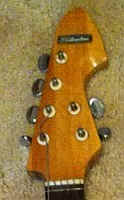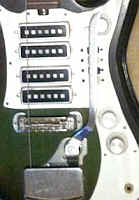 Mid-late 60s Teisco catalog listings:



3/20

Some Two-Part Harmony for your first day of Spring!

1485 Harmony HBEG w/ OC VG $1200 Clean, light wear, logo strong, pickguard missing, NS metal bridge saddle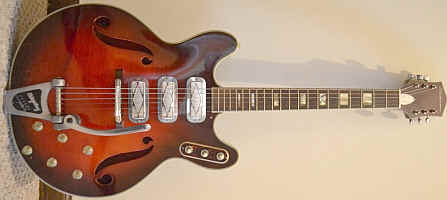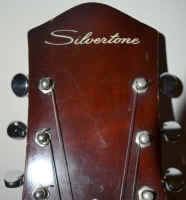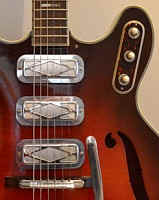 For comparison's sake, here's a Harmony H78 that sold the other day for an undisclosed amount, but under the $1945 'Buy It Now.'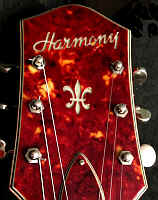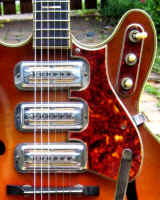 And, because the seller mentioned him in the above sale, my notes from a few months back on Dan Auerbach of the Black Keys.

Dan Auerbach of The Black Keys is seen more often with a Harmony-branded H78 (left, actually a co-branded Heathkit guitar, the TG46, see note below) than a Silvertone 1454 (right, seen with non-stock knobs and whammy, logo missing).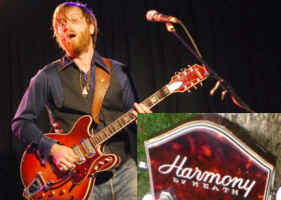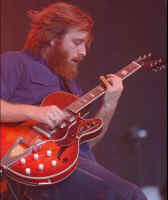 The Harmony guitar most often seen in Dan's hands is a rare variant offered by the Heathkit company, the TG46. Heath contracted Harmony to supply them with a 'you-build-it' guitar, and aside from the slightly different headstock laminate that featured the small 'by Heath' under the Harmony logo, was identical to the H78.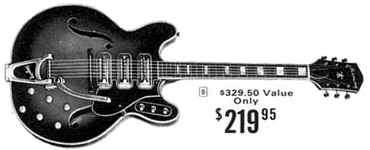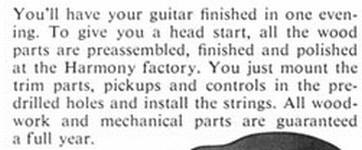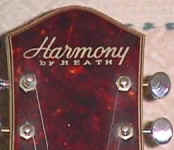 3/16

Silvertonian Dave Grohl gave the keynote speech at South by Southwest yesterday. A rambling, humorous, raunchy but ultimately inspiring speech (gotta tag it NSFC for its rock 'n' roll language... you've been warned). Dave talks about everything... from his first electric guitar (Silvertone!), to his first concert, to Nirvana, to Foo Fighters, to the Top Ten of 1990. He even gave a demonstration of his nascent 'multi-tracking' technique. His main message, though? Find your voice.

And Dave... you know your mothball-smelling ampincase sounded better than screaming goats. Gonna have to have a talk with you, boy...

Of his Sears ampincase guitar: "It instantly became my obsession... It was this guitar and a Beatles songbook that ultimately set my life in one direction. (I) devoted every waking hour to playing music."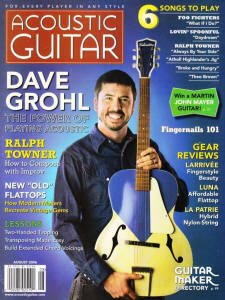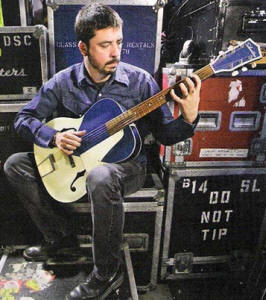 That's Two in a Row, y'all... if you remember, Bruce Springsteen gave the keynote last year and strapped on a Silvertone 1446 that night for some impromptu jamming...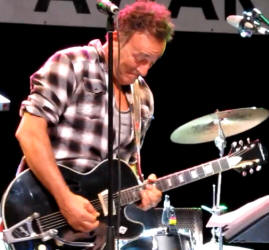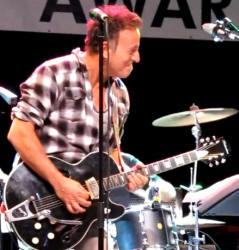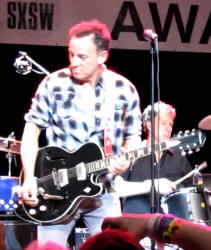 3/15

Hadn't Seen One of These lately, but this one's held up pretty well over the years. It's one of the assorted amps that Sears sold before Dano took over the guitar amplifier building duties. Designed and manufactured by another Chicago concern, Valco, I've always called this one the 'walrus tooth' amp for its two big speaker protector bars up front. Friends, here's a fairly fit and functional 1301.

1301 Valco tube amplifier G $220 Clean, covering shows some wear, in-cabinet schematic in good shape, handle looks great, speaker protectors present, (1) NS Tung-Sol tube, stock 'chicken head' present, cracked AC cord needs replacing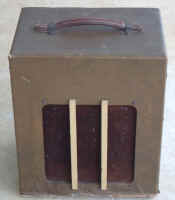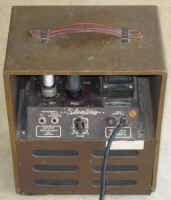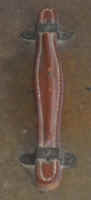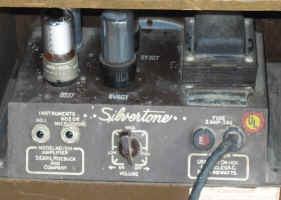 Rebel, Rebel... sorry... couldn't resist. These Harmony-built 1453 models (based on the slide-control H82 'Rebel' models) don't show up that often, and we get TWO in a day! Here they are.

1453 Harmony HBEG VG $610 Clean, light wear, whammy bar in place, logo laminate looks good, serial #3614S1453, may have some switch issues: "I plugged it into an amp and the volume knob seems to be fine but I can't hear any difference when I turn the other knobs and switches."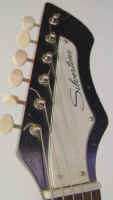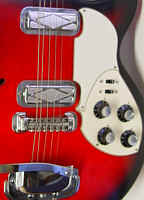 1453 Harmony HBEG w/ C VG $395 Clean, light wear, whammy bar in place, logo laminate looks good, missing (1) knob, pots scratchy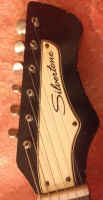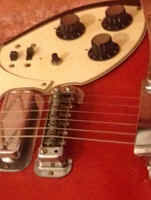 Another Relative Rarity is this late-60s-end-of-the-Silvertone-name era 12-string. "Sounds like playing two guitars at once!"

1226 Harmony FTAC 12-string w/ OC E $349 Clean, minimal wear, block logo strong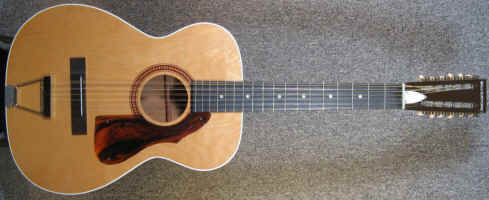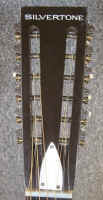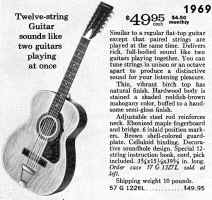 Right Outta The Box! Never quite understood why these guitars were also designated as a 606... this one's even stamped 604 internally, with a 606 label on the headstock! Anyhoo, this one is about as nice a one as you're likely to find, selling for an undisclosed (but under the $300 'Buy It Now') sum.

604/606 Harmony FTAC NM $UNK Clean, minimal wear, serial #8035H604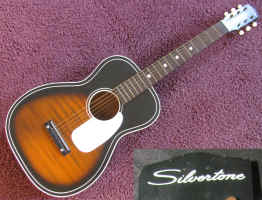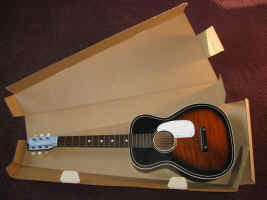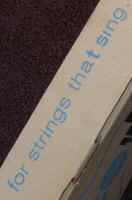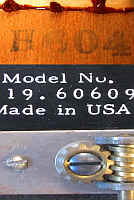 A friend of mine sent me the link for this sweet Gretsch reissue... check it out! It's a Jim Dandy! The resemblance to the 604/606, from the placement of the position markers right down to the edge/ soundhole striping and construction and mounting of the bridge, is amazing.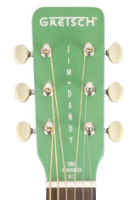 And this one, just for the sake of the "Wow I didn't know TUBES brought that kinda money!" factor.

Silvertone RCA 2A3 Amplifier tube NOS $427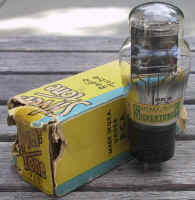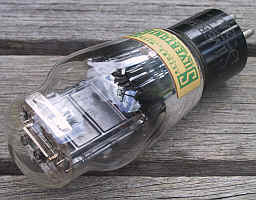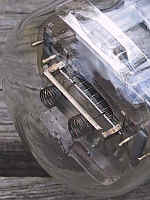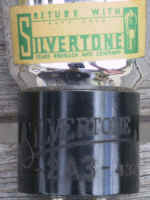 And a used pair beats a 'new old stock' single...

Silvertone RCA 2A3 Amplifier tube Used $960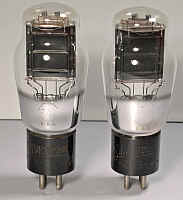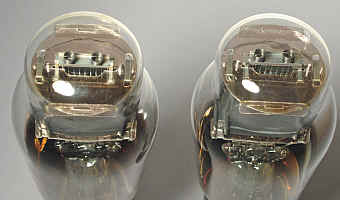 3/11

So, I Guess We Can Start calling the 1474 the "Jimi Hendrix Model." Folks at our Facebook page really dug the "Me and My Silvertone" photos I was lucky enough to scare up of Jimi playing the Dano-built top-of-the-Silvertone-line amplifier. Let's have a look at a nice one that sold over the weekend.

1474 Dano tube amplifier VG $645 Clean, some edge/corner wear, chassis 'torn' at ground switch, rev/trem functional, recently serviced and re-tubed, no footswitch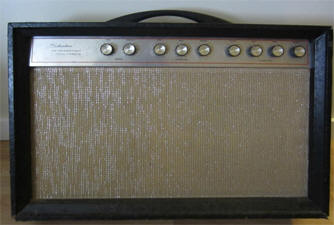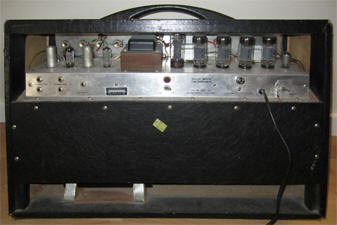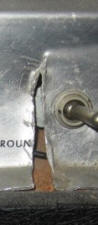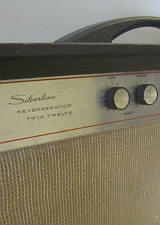 Just got a photo from our Silvertone/Samick buddy Tony De La Rosa of bluesman Jack Pearson playing one of the of the new 1303 Silvertone 'Classic' reissues that's on its way to stores in May.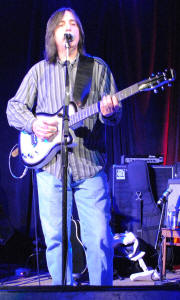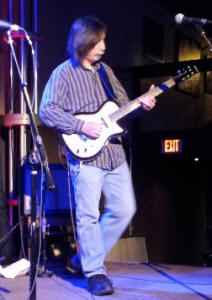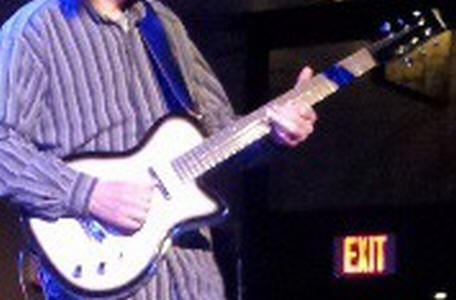 In case you hadn't heard, the Samick Music Corporation is resurrecting the classic logo and the classic guitars of yesteryear with a brand new line of vintage-style Silvertones! First out of the gate are these reissues of the 1478 and a grayburst reimagining of the 'U2' body style 1303 (apparently also to be available in black). We should be able to lay our hands on 'em some time in May!

Check this beautiful 1478 reissue, with a real Bigsby, dual single-coil pickups and the classic Silhouette/Bobkat lines of the 1400 series:




And how about this cool 1303 reissue, with a compensated string-thru bridge, lipstick pickups and the classic narrower lines of the so-called 'peanut' or 'C' body shape? Sweet!




Visit Samick/Silvertone on Facebook, and pre-order yours from Love the Arts!



3/9

In Many Ways, the Danelectro-built 1304 guitar was the predecessor and inspiration for the 1448/49/57/51/52 guitar setups. But, most directly and importantly, it was the technical and practical cousin to the popular black-sparkle 1448. The 1304 was unique in the 'U' shaped Dano-built family in that it as the the only middle-placed-pickup guitar that Sears/Dano offered, and it was most frequently sold in combination with an amplifier (one year even it was even offered with a poorly-selling organ amp, the 1407!). The guitar combo was offered for three 'Wish Book' cycles(1958, '59 and '60), but Sears wanted a low-cost setup that would appeal to lots of beginning players. So, Joe Fisher (Sears musical instrument marketing/product development) and Nat Daniels took the marketing/manufacturing lessons from the 1304 and came up with the 1448 setup, a guitar, amp and case all for one low price; the very earliest 1448 models shared the same middle pickup placement as the 1304, before being offered with the familiar neck placed pickup we see the most of. Sears sold tens of thousands of these setups (I'm still trying to find exactly how many) and the collectors/players market for them is still strong today. There has even been significant demand for Samick/Silvertone to release a contemporarily-manufactured version of the classic Masonite and poplar six-string. Today, let's have a look at a fine example of the precursor to the 1448, the 1304.

1304 Dano SSEG w/ C VG $599 Clean, light wear, logo strong with some wear at 'S,' knobs dirty (painted?), V/T pots replaced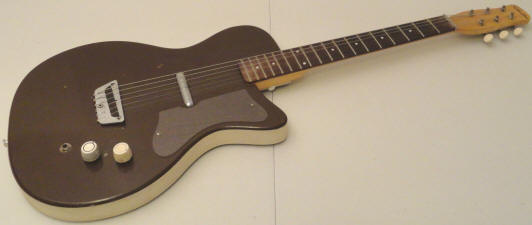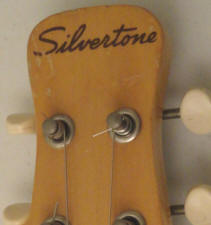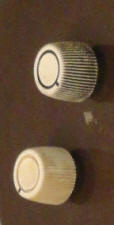 3/6

Let's Have a Gander at this Grand 'Aristocrat' from Kay, going for over a grand! It's the 674, part of the longest-available duo of big-bodied Kay-built guitars from Sears, and this is a mighty fine example.

674 Kay FHAC VG $1100 Clean, minimal wear, some finish checking, logo laminate in good shape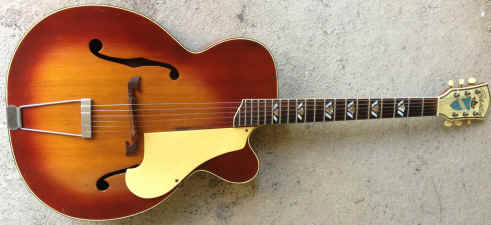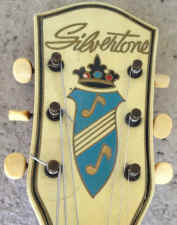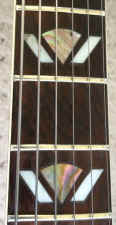 While we're diggin' big, cool, grand-bringin' guitars, let's check this fine 'Chris Isaak.' Video, too!

1446 Harmony HBEG w/ C VG $1200 Clean, light wear, light checking/buckle rash, logo strong, two screw holes in headstock below logo, paint wear from Bigsby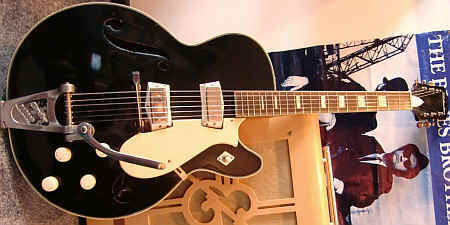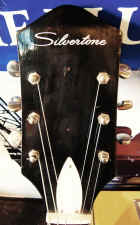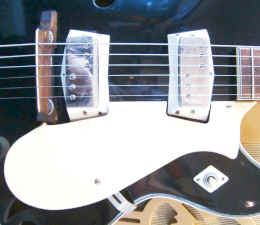 Lastly, I dug back in the archives for another 'crafty' Silvertone project. It's another fine amplifier resurrection; a re-built 1333 cabinet with the amp installed. I love the way the builder chose woods that would replicate the look of the original faux tweed and alligator. I don't have any other details, so we'll let the pictures speak for themselves.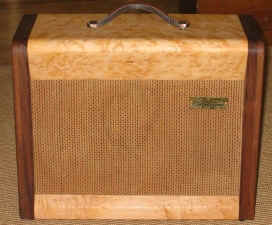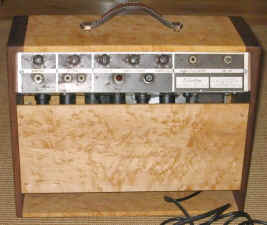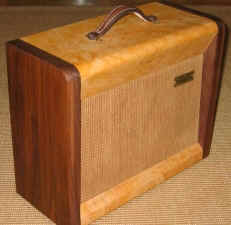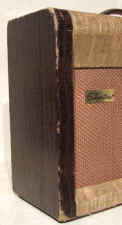 3/4

March is 'National Craft Month!' Now, I don't know who's in charge of determining such things, as it's also (*deep breath*) Irish-American Heritage Month, Music in our Schools Month, National Brain Injury Awareness Month, National Celery Month, National Essential Tremor Awareness Month, National Frozen Food Month, National Middle Level Education Month, National Nutrition Month, National Professional Social Work Month, National Peanut Month, National Women's History Month and Red Cross Month. Whew!

Anyhoo, it's a perfect chance to show you this super-crafty project sent in by Silvertonian Warren. He scored an extremely rare 1346 amp a couple of years ago, and since then he's refurbished the amp innards, nabbed some new speakers and had a custom repro case built. Warren says "The original cabinet was completely trashed, had to have most of the capacitors replaced as they were all leaking and put in a matched set of Weber Vintage series speakers as the originals were long gone. My father-in-law's hobby is wood working and these are pics of the case he reproduced for me. It is all hardwood maple with the logo stripe done with an oak inlay. He utilized the original grill cloth/rolled paper, after doing some re-weaving with tweezers and spot gluing where the weave had been torn over the years and then re-pressed and stretched into the new cabinet. Kept the original cabinet for posterity and a very distinct 'before and after' view."

Tweezers?!? Now, that's crafty with a capital 'C!' Beautiful job, gentlemen.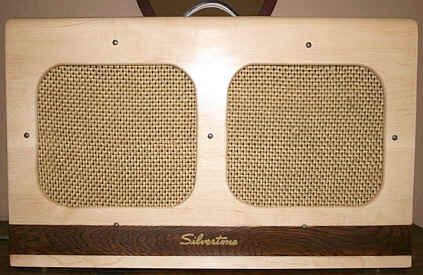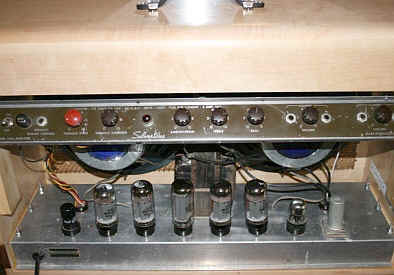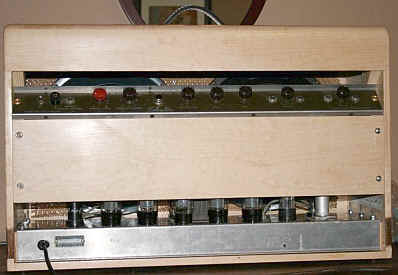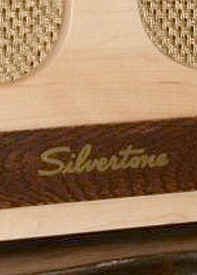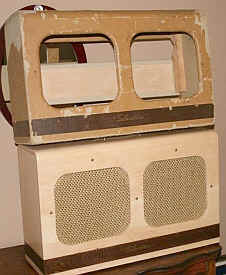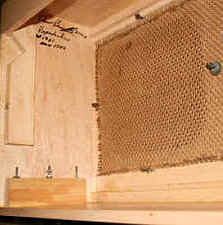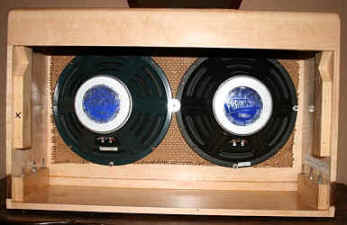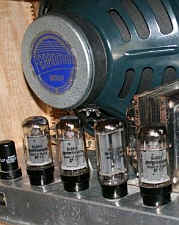 "Me And My Silvertone" rolls on with a little something I'd never noticed before from a guitarist you may have heard of. His name is Jimi Hendrix, and I reckon we've all see the pics of Jimi with his Danelectro double-cutaway, but I never noticed the amp he played his Epiphone Wilshire (the guitar he bought after he traded in "Betty Jean") through... you guessed it... it's a Silvertone! Specifically the twin-twelve 1474, listed in the Sears catalogs from Fall/Winter 1961 through Spring/Summer 1963, and advertised by Sears as 'Our Finest.' See Jimi below with a few different versions of one of his early bands, the King Kasuals, and note the 1474 there at his feet.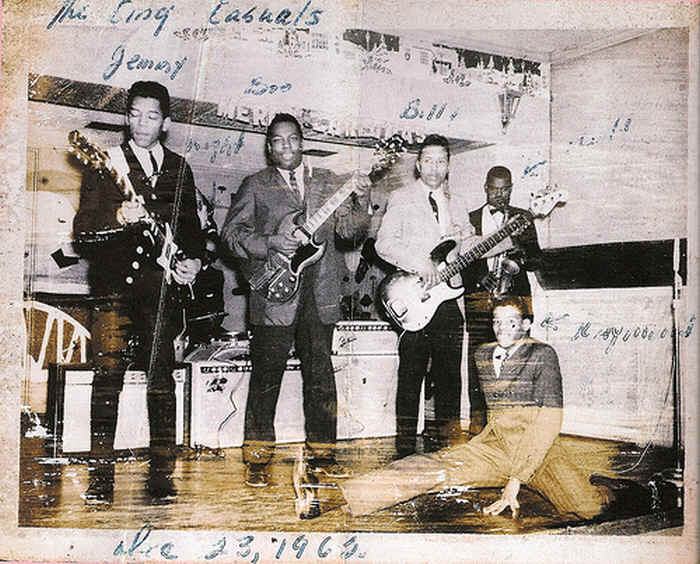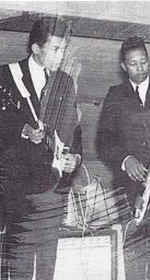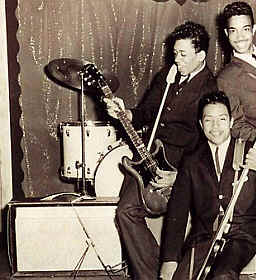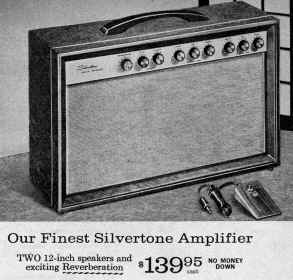 From the book "Jimi Hendrix Gear: The Guitars, Amps & Effects That Revolutionized Rock 'n' Roll:"





So it would seem that a blown 1474 speaker, driven by Nat Daniel's elegant electronics started Jimi down the path of pioneering guitar distortion into an integral part of his seminal sound. Pretty groovy, yes?


ABBREVIATION KEY:
MODEL # / MANUFACTURER / INSTRUMENT TYPE / CONDITION / PRICE / NOTES
Abbreviations: M-Mint, NM - Near Mint, E- Excellent, VG- Very Good, G- Good , F-Fair, P-Poor, NS- Non-Stock, HBEG- Hollow Body Electric, FHAC- F-Hole Acoustic, FTAC- Flat-Top Acoustic, SBEG- Solid Body Electric, SSEG- Semi-Sold Electric, MIJ- Made In Japan, MOD - Modified significantly from stock, w/ O/C Original / Case, BOA - (related to price) Best Offer Accepted; price shown was asking price, sold for less, DNS - Did Not Sell; used mainly to show an item of interest whether it sold or not.
Unless otherwise noted, I'm rating them by what I see in the pictures and read in the description.

The items depicted on this page are not for sale by Silvertone World. These are reviews of items from completed eBay auctions on or around the date specified.