April 2013

4/26
"It Was a Brand New Gene Autry Guitar
with a horse and a lariat on the front. I took it home and it hardly ever left my hands. Note by note, I learned to play it. I've owned countless expensive guitars in my life, but none of them ever meant more to me that that little Gene Autry model." - George Jones, talking about his first guitar.

George Jones passed away today in Nashville. Rest Well, sir.

Here's the Sears catalog ad for the Harmony-built 'Melody Ranch,' from 1941,
right about the time the Possum would have been getting his guitar.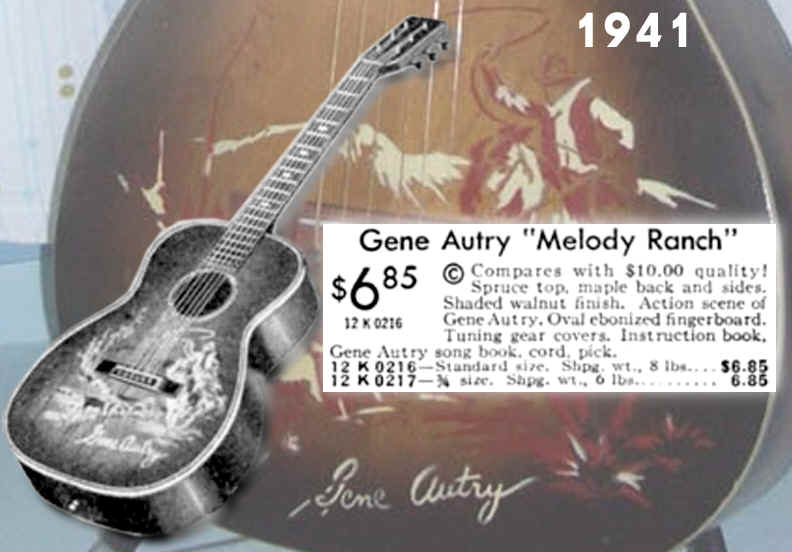 Incredibly, George Jones' first guitar languished as a wall hanger for over twenty years, with the owner, noted artist Dan McFail, unaware of its pedigree. He had purchased it at an estate auction, and never noticed the faint "George Jones Beaumont Texas 11" legend in pencil on the back of the guitar. A documentary team filming McFail at his home and studio for a TLC television special examined the guitar more closely, discovered the signature and sent pictures to Jones, who expressed his desire to get the guitar back. Unbelievably, this historic reunion was thwarted when a promoter wouldn't cough up enough tickets to get McFail and a dozen friends into a Paducah, Kentucky concert that Jones held a year ago this month. A friend of McFail's bought the guitar, and is now working to get it into the Country Music Hall Of Fame. This information is paraphrased from the website GeorgeJonesFirstGuitar.com. Please visit the link and see pictures of the Jones guitar, and the complete story.





Silvertone-wise, George had a "Getaway Guitar Package" from Samick/Silvertone that he endorsed.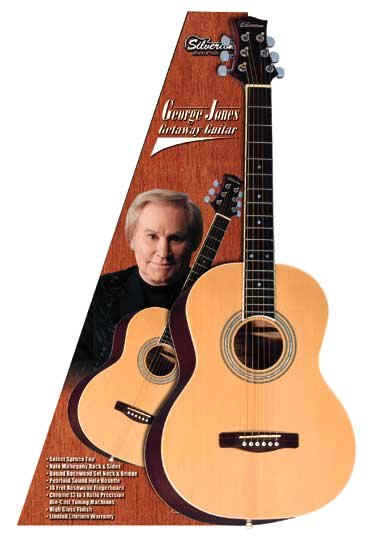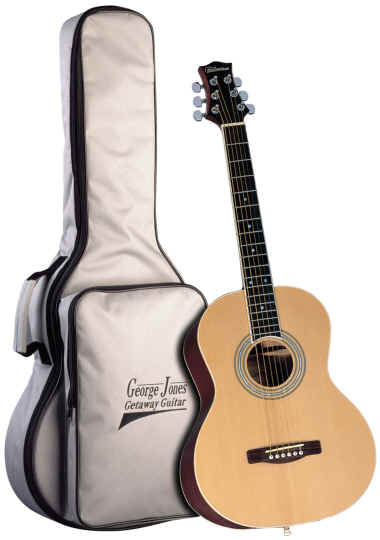 4/25
Odds & Ends...
How about this sweet little mid-late 30s Supertone?
223
Harmony Supertone FTAC w/ OC
VG $200
Clean, light wear, Supertone tag and tuning chart in great shape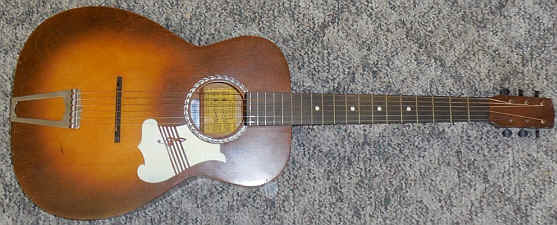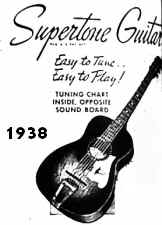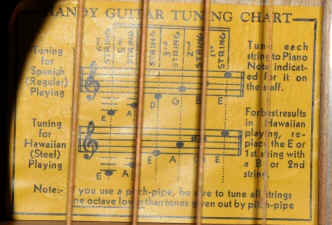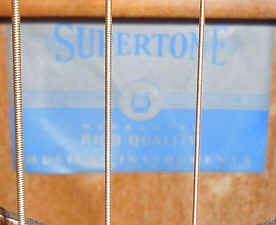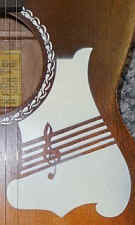 Jump forward three decades for this 1207, an unusual variant of the 1205; steel strings, but a slotted head. These also came in 'thin script logo' and 'Space Dot' branded versions. I can't find it listed in any of my catalogs.
1207
Harmony FTAC w/ OC
VG $27
Clean, light wear, block logo strong, tuners shiny, stamped S-69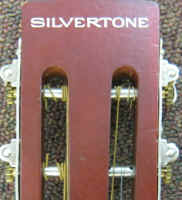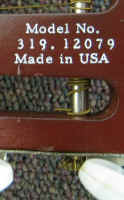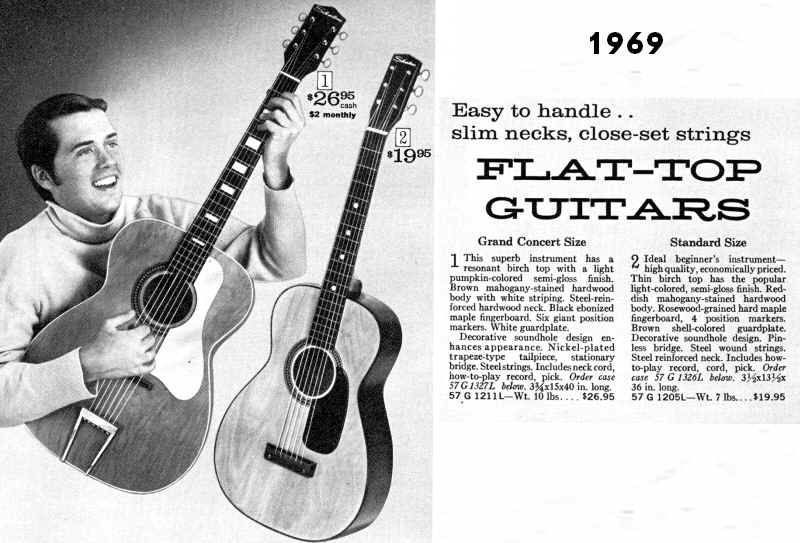 And one more oddball, from Main Street Guitars, in my never-ending quest for weird Buck Owens 'American' wanna-bes...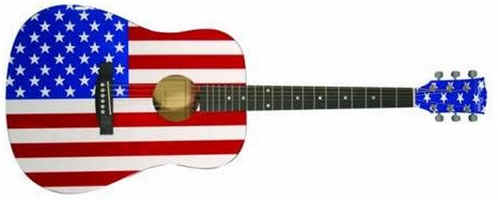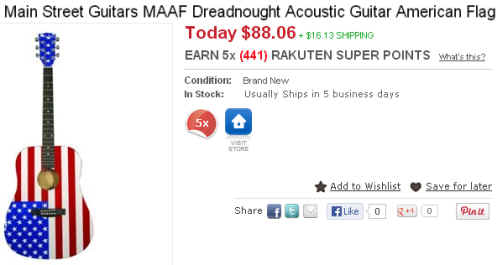 Click this link if you want one...

4/23

Harmonious, Pt. II
A few more... just because.
1384
Harmony HBEG w/ C
VG <$1459
Clean, light wear, repro 'Si' at logo, pickguard cracked/repaired, NS bridge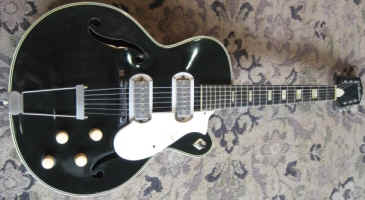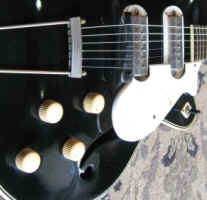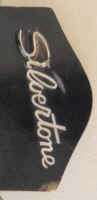 Double vision!
1476
Harmony SBEG
VG $427
Clean, light wear, logo strong, chrome shiny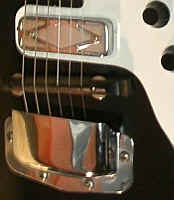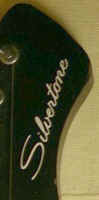 1476
Harmony SBEG
VG $400
Clean, some edge/surface wear, logo strong, (2) knobs missing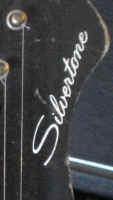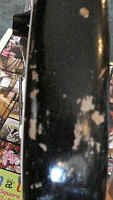 633
Harmony FTAC
VG $250
Clean, light wear, logo strong, truss rod cover broken at tip, stamped, top has finish crack at midline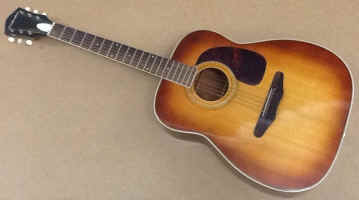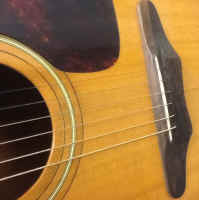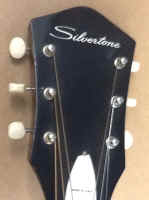 1209
Harmony FTAC
VG $189
Clean, minimal wear, 'Space Dot' looks good, stamped F-72 M, 'D' tuner bent, one of the nicest of this little guitar I've seen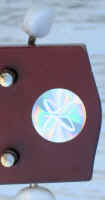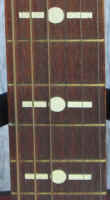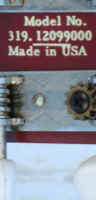 Here's the 1972 Sears catalog listing for the seldom-seen 1209: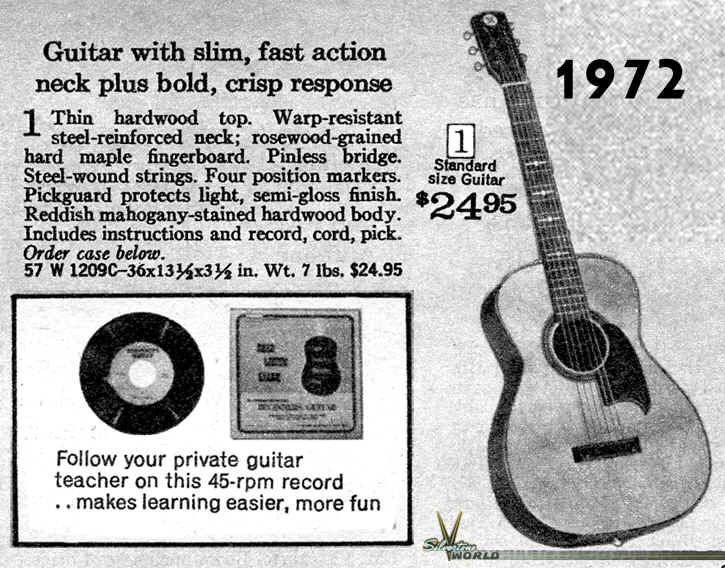 4/22

Harmonious! That's the best theme I could come up with for Earth Day, and the weekend's auctions cooperated to bring you this fine batch of Silvertonium, responsibly mined by our friends at Harmony of Chicago.

1488 Harmony SBEG w/ OC VG $1000 Clean, some finish wear, whammy bar present, logo strong, pickguard to correct some warping/pulling damage, truss rod cover tip broken. As usual, Lawman Mike delivers the goods!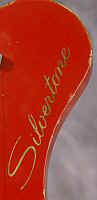 1478 Harmony SBEG w/ C E $800 Clean, minimal wear, whammy bar present, chrome shiny, logo strong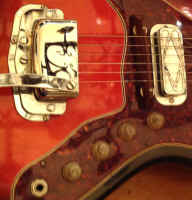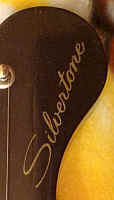 1429 Harmony HBEG w/ OC VG $800 Clean, headstock stripped (for shame!), NS tuners, serial #4548H1429, date stamped S-63 NW, some writing on the top (looks like this may have been a house guitar or wall hanger at Donahue's Restaurant in Portland Maine)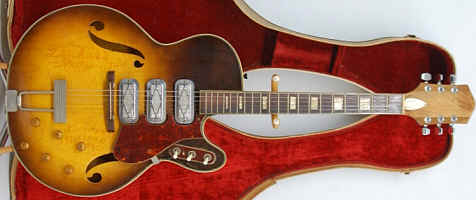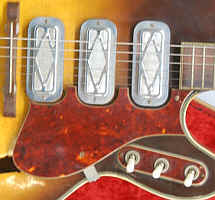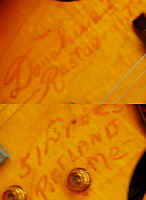 702 Harmony FHAC VG $265 Clean, light wear, logo strong, NS screw through pickguard, date stamped F56-T, serial # 4929H702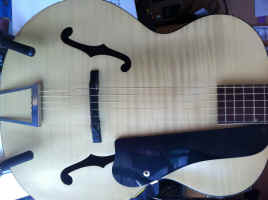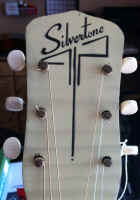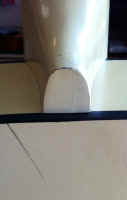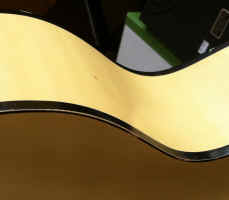 1208 Harmony FTAC G $45 Clean, some edge wear, block logo strong, finish damage on back upper bass bout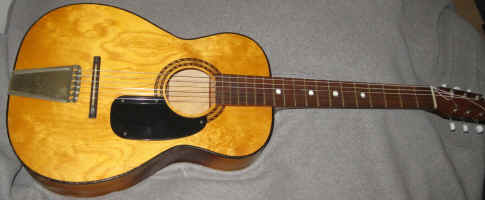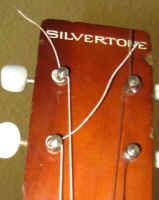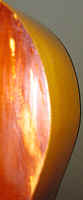 1319 Harmony Lapsteel w/ OC VG $499 Clean, light wear, logo strong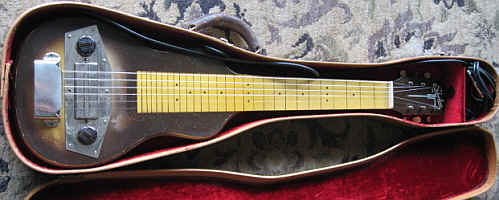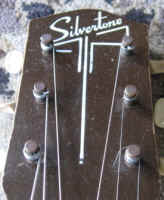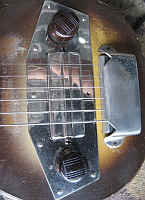 4/20

Get Your Record On! Record Store Day is upon us once again, so get out to your local record store (I hope you've got one!) and reunite with a favorite album that you may have lost along the way, or pick up on any number of terrific exclusive releases, one-time deals and giveaways!

Silvertonian Jack White is this year's official 'Record Day Ambassador.' Another Silvertone triumph!






4/19

Once the 'Japanese Invasion' of late 1968 took hold, we saw a lot of wild six-strings in the Sears musical department. Sorta-Strat™, Sorta-Mosrite for the most part, but after a few years they started really looking like good ol' American-developed-and-built guitars.

Here's one of the first low-end six-strings to be made available at Sears beginning in late 1968...

1405 MIJ SBEG VG $58 Clean, light wear/checking/rippling, logo strong, pickguard stamped July 1969, recently cleaned/set up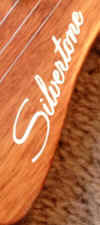 And here's when the flat-out copies started... this 1407 was part of a group of Fender/Gibson clones from the early 70s.

1407 MIJ SBEG VG $275 Clean, some wear/checking, 'Space Dot' looks good, chrome shiny, minimal fret wear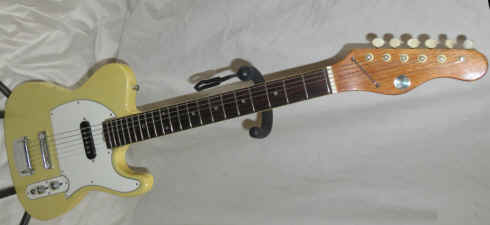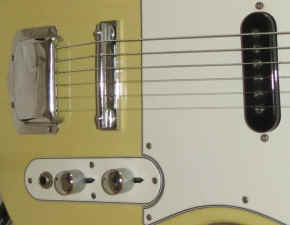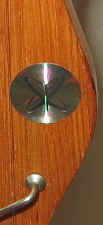 The short-lived 1442 was a far more accurate Tele™ copy than the 1407 or 1413, but it didn't have a very long life in the catalog. Here's a nice color Wish Book listing from 1972.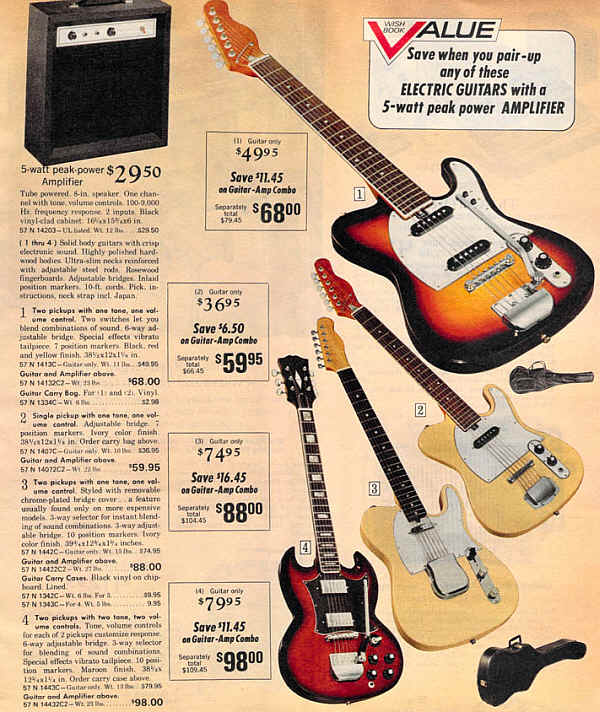 Check out this bunch from the 1973 Sears catalog: SG™ copy, two Tele™ copies, Tele™ Bass copy, J-Bass™ copy... the only guitar even mildly original is that 1456!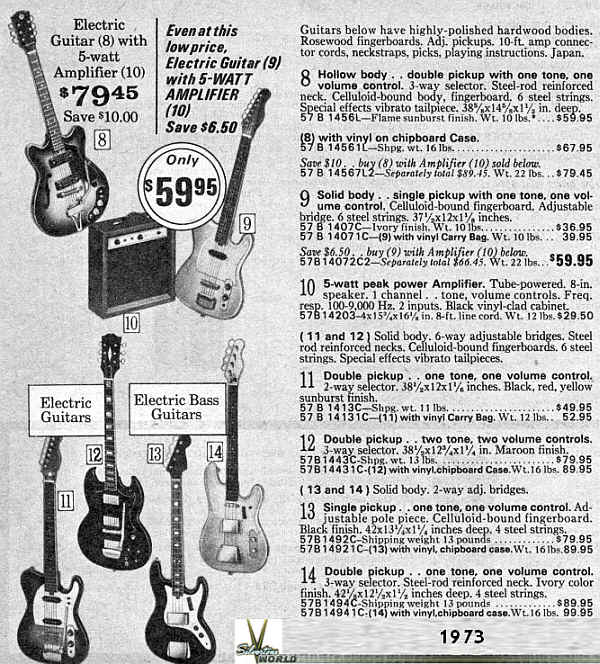 4/18

Spring has Sprung! And it looks like maybe it bumped into this flower-ized Kay-built Silvertone Classical...

660 Kay FTAC Classical $29 Re-decorated, and the bridge is pulling up, some neck separation, stamped L7579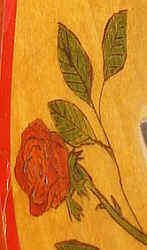 From an inexpensive wall-hanger, we'll move on to some high-dollar strummers...

1303 Dano SSEG w/ OC VG <$900 Clean, light wear, logo strong, selector switch needs work. Auction sale price not disclosed; less than $900 offer accepted.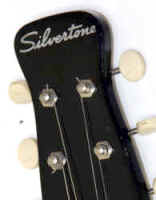 1480 Harmony SBEG w/ OC VG $800 Clean, light wear, logo strong, NS knobs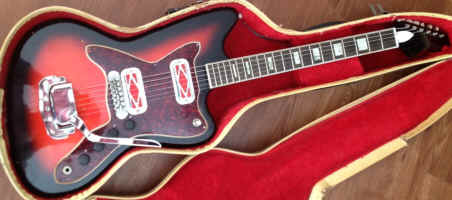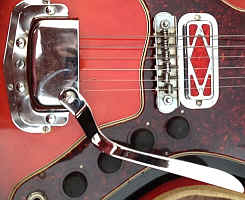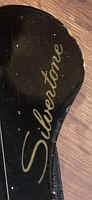 Now, some very early electric models from our friends at Sears & Roebuck...

1361 Kay SBEG MOD $1025 Clean, refinished, logo strong, NS knobs, tailpiece painted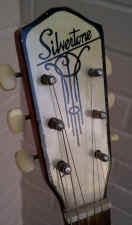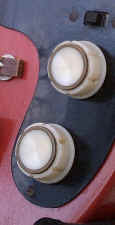 1379 Harmony SBEG VG $1280 Clean, light wear, scratches on bass side top, pick wear on treble side near pickup, logo strong, small crack to bridge on bass side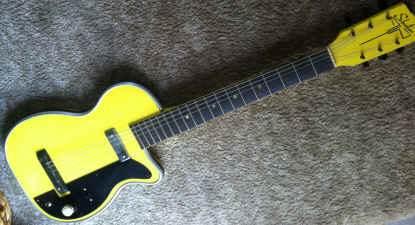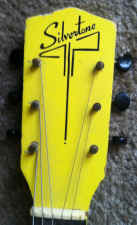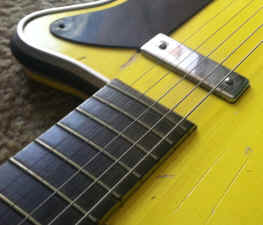 How about some good-lookin' amplification? One of the nicest 1484s I've see lately...

1484 Dano tube amp and speaker cabinet VG $775 Clean, very light wear, serviced/re-capped "several years ago," rev/trem functional, no footswitch, cabinet stamping indicates late 1963 build, seller says " Bought this amp from an older gentleman that said he hardly played it. "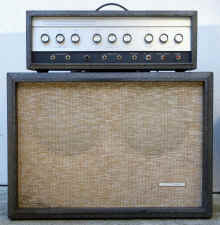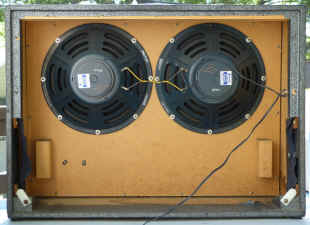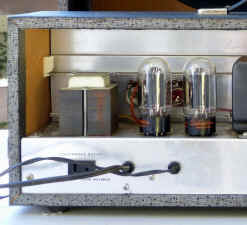 4/16

The Best Selling Silvertone Guitars Ever were probably the six-string flattops in the Harmony-built 604 series, the low end of the price range for Silvertone flattops, and the guitar that many a beginning player strummed made his first big 'G' chord on, and either fell in love and kept strumming, or played around a bit and put it away, or just found it was too hard from the get-go to do anything like Elvis or the The Beatles were doing. The guitar was known by several model numbers; the 604 was the most prevalent, but the same guitar was also the 606, the 608 and the 1204, and I'd just like to show you a nice one today...

First up, we've got this.... hmmm... looks more like a 605... wait... it's a Fender... well, at least it's made by Harmony...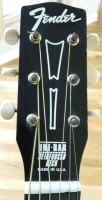 Moving on to this... dang it! It's a Gretsch...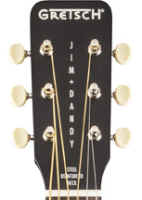 Ah, here's a Silvertone! Wait, it's the... um... Kay-built version of the 604...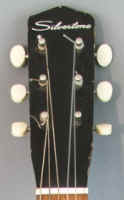 Here we go! A classic, fresh out of the box, Harmony-built 1965 vintage 604! Offered in the Sears catalog from 1959 though 1968.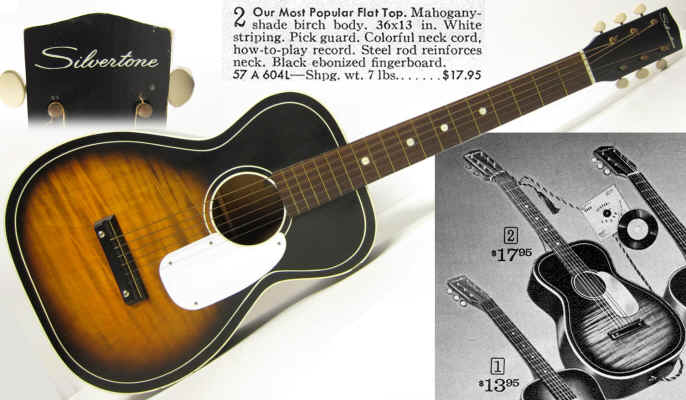 4/15

Happy 80th Birthday, Roy Clark! The man from Meherrin, Virginia; Country Music Hall of Famer and member of the Grand Ole Opry, extraordinary multi-instrumentalist and long-time host of "Hee Haw," began his pickin' and grinnin' journey on a Harmony-built Silvertone 608; Roy says his was date-stamped F-47. The 608 is the initial version of the popular 600 series, the long-lastingly popular flattops that Sears sold from the 1940s into the very early 70s. Click the album title link to check out a sample of his tribute to that guitar, "Six String Silvertone," from his 1993 album, "Live in Branson, Mo, U.S.A."

Here's a classic album cover, Roy with fellow Silvertonian Brad Paisley, and as a member of rockabilly queen Wanda Jackson's Party Timers.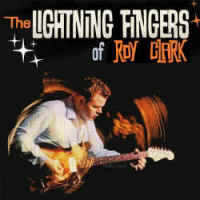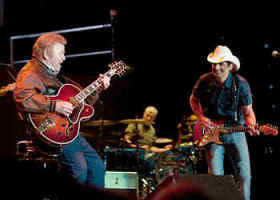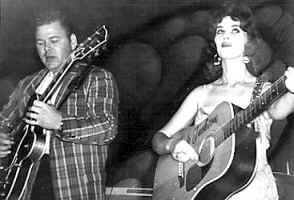 Here's the catalog ad that Roy likely circled for his parents to get his F-47 date-stamped 608 under the tree.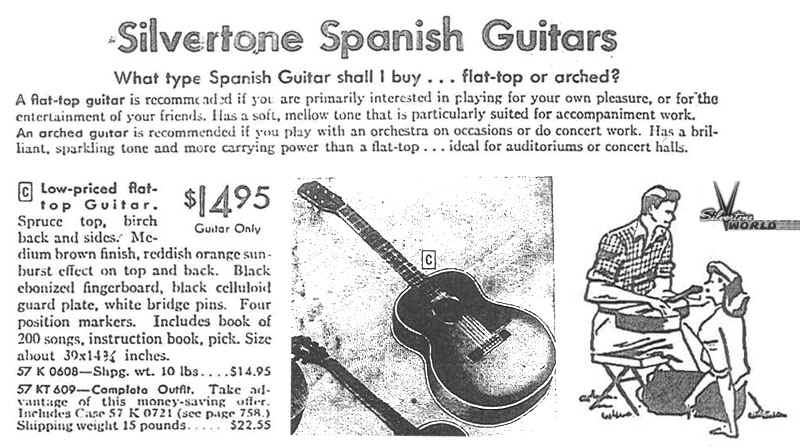 Guitarists Have Got It Good These Days... we've got pocket-sized computers to plug into that can 'model' nearly every amp ever made, guitar-to-MIDI converters, amazingly powerful amps in very small packages, digital tuners that give us super-accurate tuning capabilities (even some that'll turn the tuning keys for us!), and the most incredible variety of 'stomp boxes' the world has ever seen. It wasn't always this way, though. The early pulsating 'tremolo' or 'vibrato' that was included on many amps (including many a Silvertone) was one of the first effects, attempting to lend a 'shimmer' to the guitar, it ended up (as many effects do) serving a different purpose altogether. Guitarists would match the pulse rate of the tremolo to the song, and turn the effect into an instrument itself! Reverb was an attempt to get a bigger, more produced sound from the guitar, and was accomplished originally by passing the signal through an actual spring, and picking up that sound up at the other end of the spring and mixing it into the amplified signal. The list goes on, 'phasing' was pioneered by Les Paul, a blown Silvertone 1474 speaker sent Jimi Hendrix into the realm of using distortion as an integral part of his seminal sound, and a handful of small firms tuned into big ones making hundreds of different plug-ins and stomp-ons to make guitarist's sounds more colorful.
It wasn't always so. Look at the accessories from a 1969 Sears catalog. Nothing there that would change your sound. Well, I guess the capo technically did, and the record might make you a better player... but you get my idea.




Now, turn the calendar to 1970. Woodstock had happened, Jimi had happened, the Who, the Beatles... all sonic pioneers pushing the envelope. What's a picker to do looking for the "now" sound? Why, turn to Sears special effects shop, of course!






Fuzztone, and a crazy sound effects / wah-wah pedal combined. And that was what you got from Sears until 1974 when they mashed everything into one for...






Then in 1975, a partner to the Fuzz/Wah pedal... set your phasers to fun! Wow, a ring modulator, too?






Bicentennial time, 1976, and Sears had a full line of imported "freaky" fun... even an acoustic transducer so you could plug your ol' flattop top in!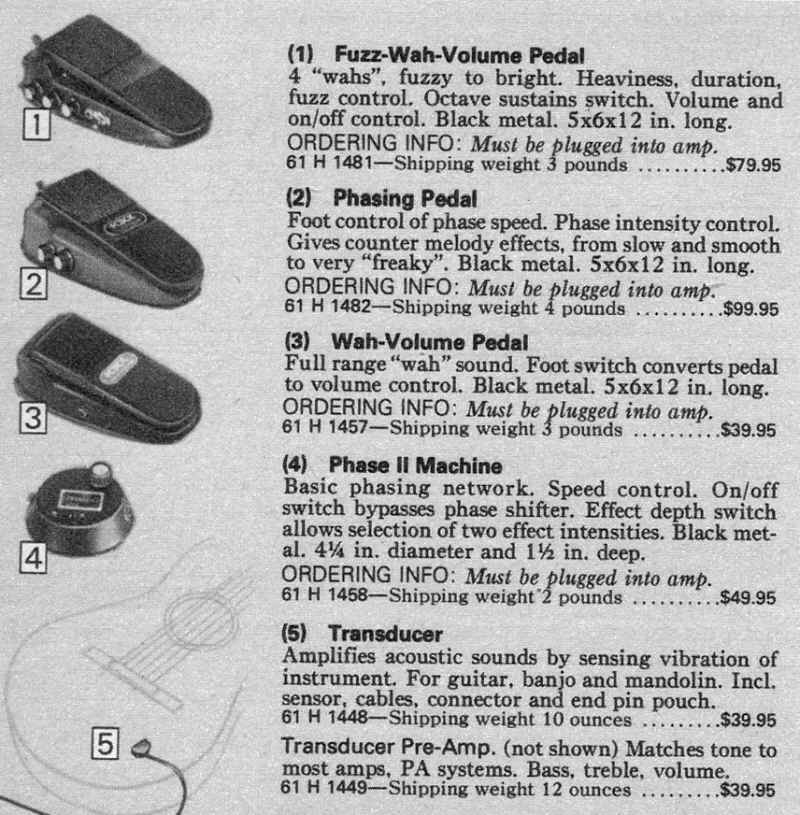 These are harder to come by these days, and I've only got a few images to share with you...

Here's the 1481 Fuzz/Wah...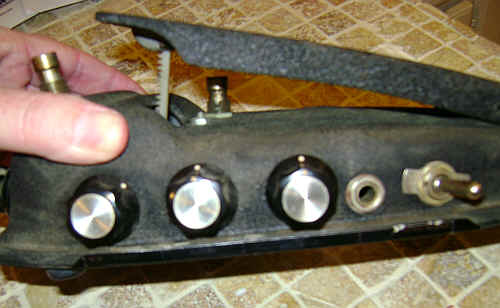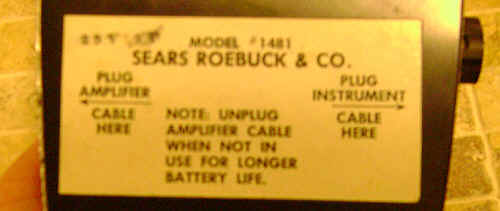 Here's the 1472 Fuzztone...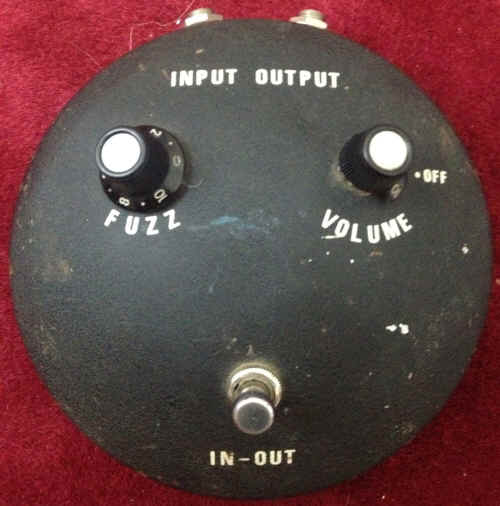 And how about this sound monster from the 1983 Wish Book...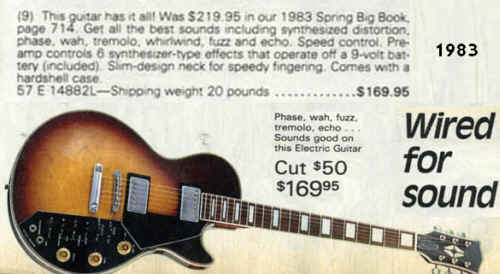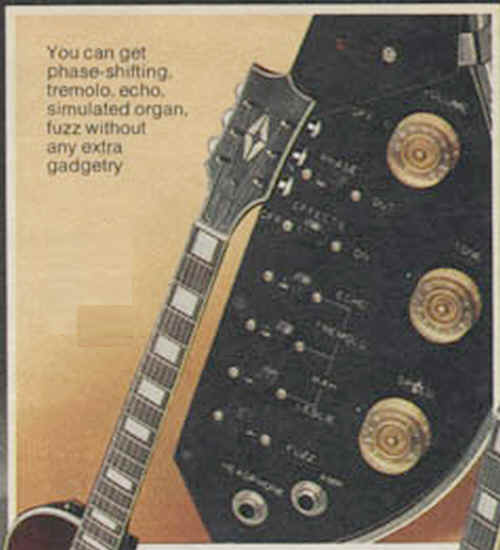 4/5

Welcome to Spring! Looks like the East Coast is finally going to get some long-denied nice weather the next few days! Things are a bit slow auction-wise here in Silvertone World, we've got several projects on the burner for the site, and I'd like to share this nice little guitar gadget that went for some good money the other day, and let you have a gander at a bunch of nifty guitar bits and pieces that Sears used to offer.

1398 DeArmond/Rowe Pickup Assembly VG $330 Clean, minimal wear, logo strong, jack intact, knobs look good, (1) spring missing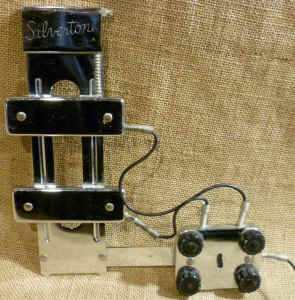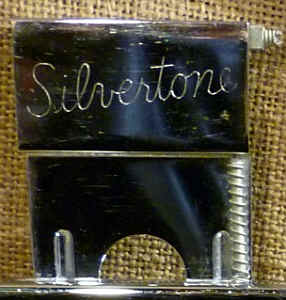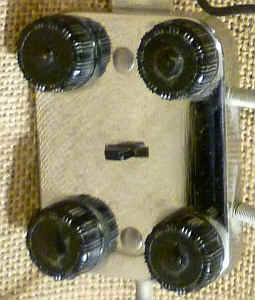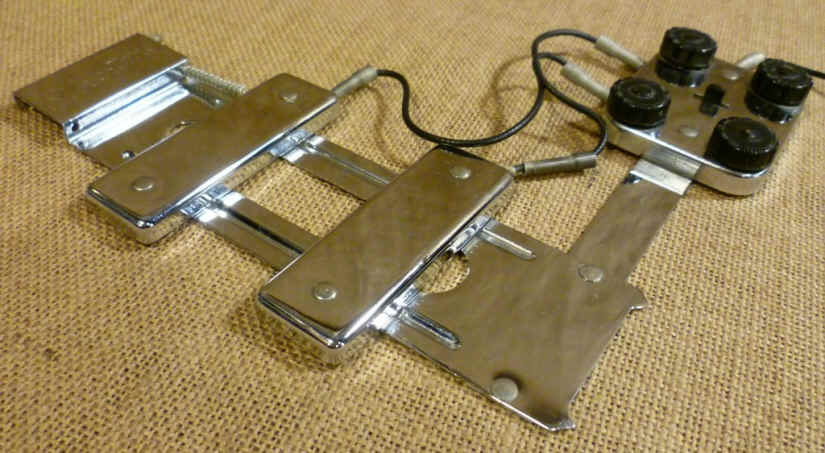 Sears offered lots of other this and thats to make the musician's life easier... here's a look at a few of 'em over the years...

Here's an earlier version of the add-on pickup; these were brown with a gold Silvertone logo.




Good stuff cheap! Plus, some books to help you get your strum on!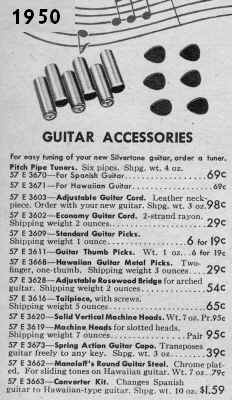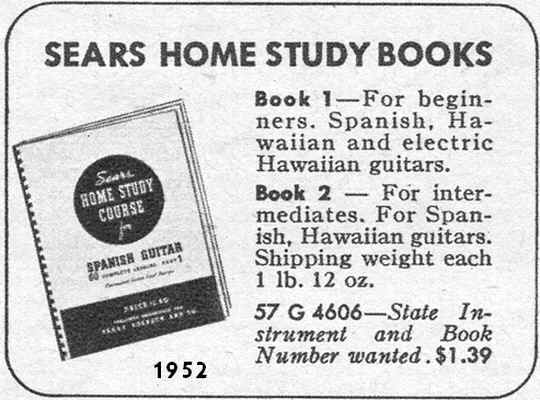 Cowboys soon gave way to rock 'n' roll... well, part-way, anyway...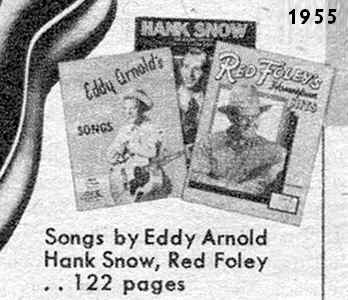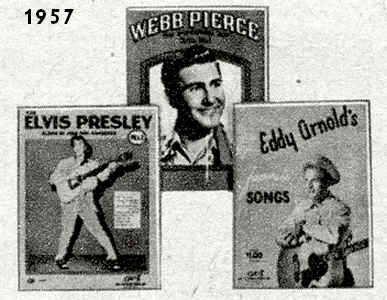 Cool mikes for your newly-formed band...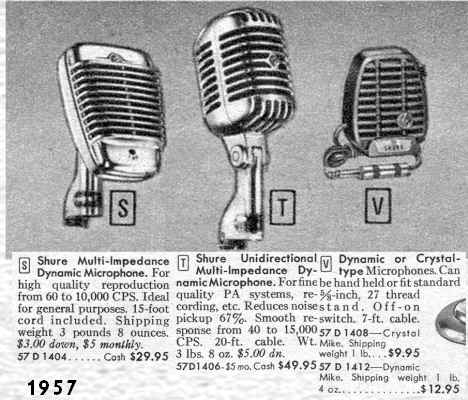 Even a little something to make your ukulele playing easier.




We'll check some more gee-tar gee-gaws from the SIXTIES next week.




In case you hadn't heard, the Samick Music Corporation is resurrecting the classic logo and the classic guitars of yesteryear with a brand new line of vintage-style Silvertones! First out of the gate are these reissues of the 1478 and a grayburst reimagining of the 'U2' body style 1303 (apparently also to be available in black). We should be able to lay our hands on 'em some time in May!

Check this beautiful 1478 reissue, with a real Bigsby, dual single-coil pickups and the classic Silhouette/Bobkat lines of the 1400 series:




And how about this cool 1303 reissue, with a compensated string-thru bridge, lipstick pickups and the classic narrower lines of the so-called 'peanut' or 'C' body shape? Sweet!



ABBREVIATION KEY:
MODEL # / MANUFACTURER / INSTRUMENT TYPE / CONDITION / PRICE / NOTES
Abbreviations: M-Mint, NM - Near Mint, E- Excellent, VG- Very Good, G- Good , F-Fair, P-Poor, NS- Non-Stock, HBEG- Hollow Body Electric, FHAC- F-Hole Acoustic, FTAC- Flat-Top Acoustic, SBEG- Solid Body Electric, SSEG- Semi-Sold Electric, MIJ- Made In Japan, MOD - Modified significantly from stock, w/ O/C Original / Case, BOA - (related to price) Best Offer Accepted; price shown was asking price, sold for less, DNS - Did Not Sell; used mainly to show an item of interest whether it sold or not.
Unless otherwise noted, I'm rating them by what I see in the pictures and read in the description.

The items depicted on this page are not for sale by Silvertone World. These are reviews of items from completed eBay auctions on or around the date specified.