January / February 2016
Silvertone World and the Silvertone brand name are in a happy synchronicity this year; it's been a century since our favorite department store brand name took the stage, and a full decade since this website went online. I worked very hard on the design of this site, and in many ways I felt it was far-reaching. I purposely made the design a 'one-pager.' That is, the design for each model of instrument or amplifier would fit one one page; no need to scroll or move around too much, and the slide shows for the items would pop over the page itself. It's worked well for the past 10 years, but the web moves at the speed of light, and it's time for some changes here. I'm getting a lot more mobile/tablet traffic, and sometimes the old design just doesn't fit. Smaller screens, different orientations, etc. can make getting around and viewing what you want less than optimal. So, I'm starting to re-program the site using 'responsive' techniques. You should be able to get what you want here from whatever you're viewing it on; from your iPhone or Android phone, your tablet of your home computer. This page, as well as the 100-year celebration of Silvertone section will all be programmed this way, and I've begun the arduous task of converting nearly 300 individual pages to this same format. The handmade charm of the old site will give way to a more regimented, responsive look, while retaining all the info that you've come to appreciate over the years here from Silvertone World. Help me out as you're browsing; if you come across a hiccup or glitch, email me and let me know. If there is a particular instrument or area I've not explored yet, let me know; I'll give your feedback top priority.
Thank you for making Silvertone World the most popular site of its kind on the web! We've got a great community here and at the Silvertone World Facebook page, and I plan to keep things rockin' as long as I am here. You can help our bottom line by clicking on any of the Google ads that appear amongst these pages. You know I
never
click-bait you, and I refuse to put ads on the pages that will stop you dead until you respond to it in some way. That said, a click or two as you're browsing costs you only a second or two of your time, but goes a long way to keeping Silvertone World self-sustaining. Thank you in advance.
232 Regal FTAC $89
Clean, logo strong, crack on top, crack on back (both repaired). This is a real rarity, and one of a very small group of early '40s guitars that were made for Sears by.... Regal! Yes, indeed. This one features an early variation of the 'wind chime' logo, and some snazzy triangle/diamond motif fret markers. I'm working on new pages for all the Regal-built Silvertones.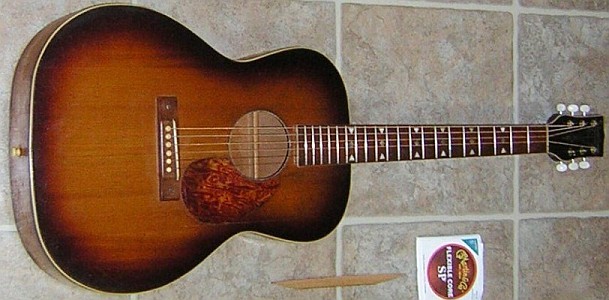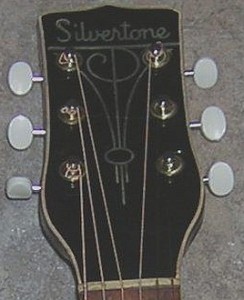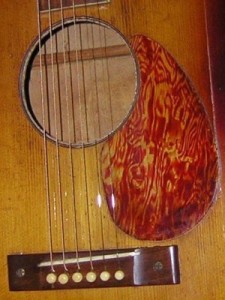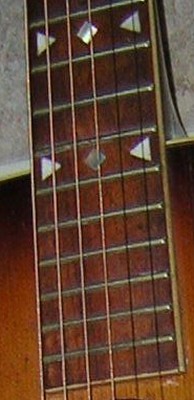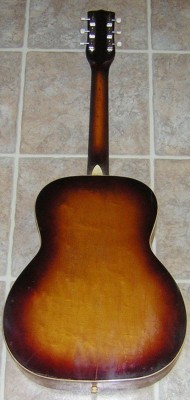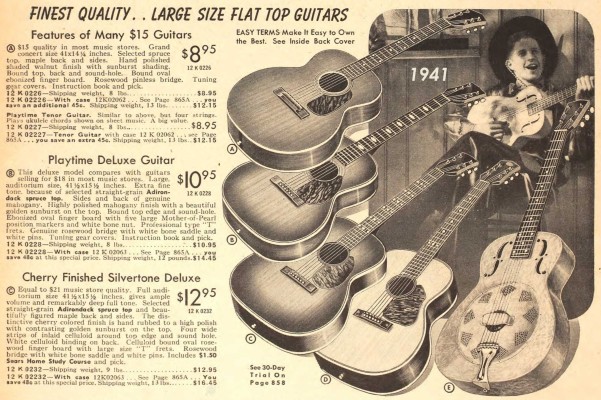 702 Kay FHAC F $100
Wear all over, 'wind chime' logo strong, top separating in spots, (1) set of NS tuners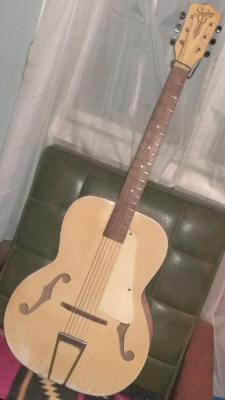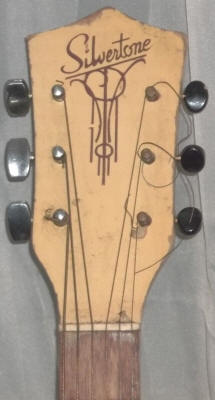 618 Kay FHAC w/ OC E $395
Minimal wear, 'wind chime' logo strong, NS tuners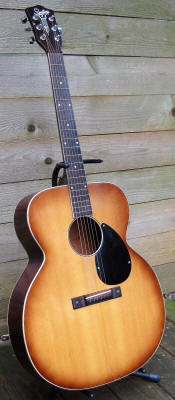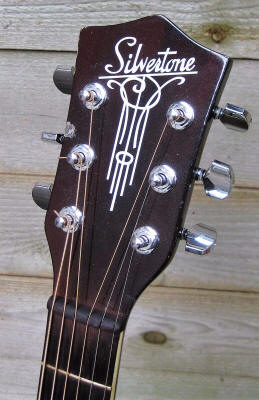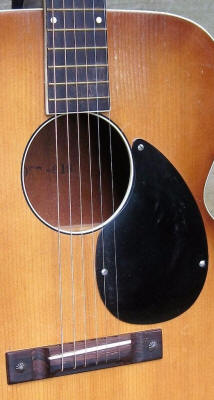 If you've been looking at Kay-built guitars very long, you'll be pleasantly surprised to see that this guitar has its actual model number stamped inside!
1365 Kay HBEG VG $433
Logo laminate in fine shape, couple of finish chips on back, 'S' on pickguard worn, some checking, heel shows slight separation but joint strong, NS bridge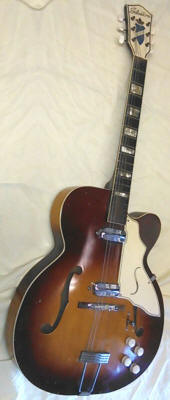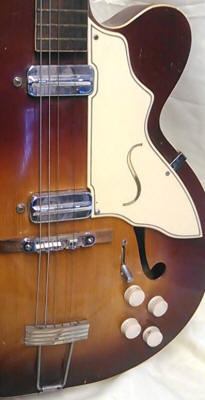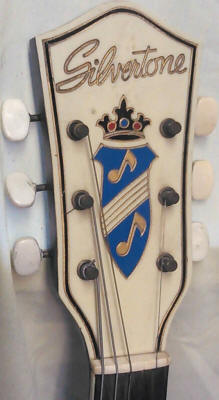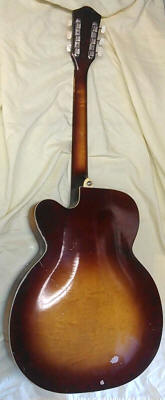 1449 Dano SSEG VG <$400 BOA
Some edge wear, some glitter voids, logo strong, bottom strap button missing, 'cord keeper' still present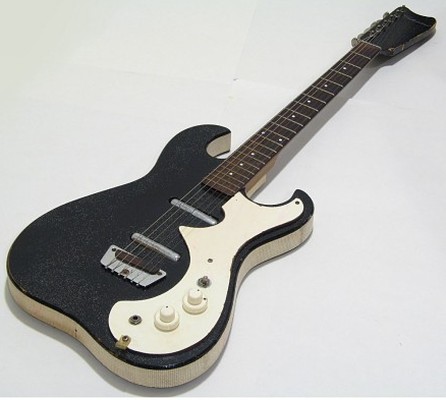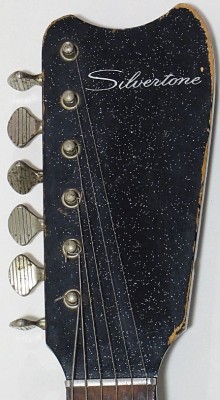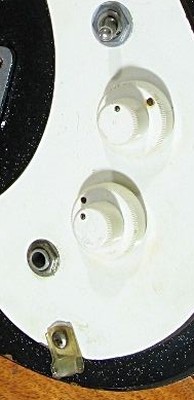 1448 Dano SSEG with tube ampcase VG <$600 BOA
Some light wear, logo strong, amp functional, (1) pickguard screw missing, from Revolution Guitar Company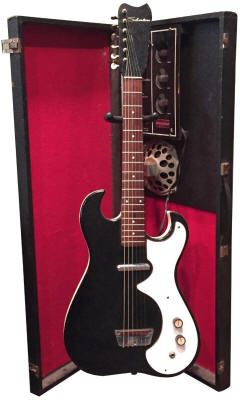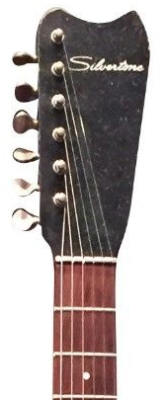 1304 Dano SSEG VG <$750 BOA
A few scratches, logo strong, pots date to 1960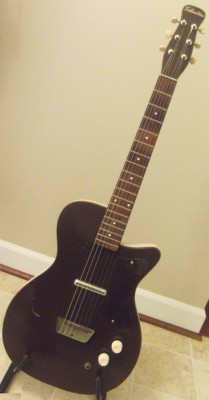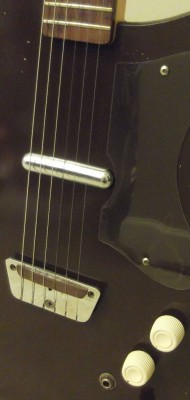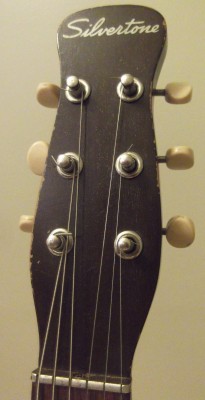 14772 Harmony SSEG w/ OC VG $290
Light wear, logo strong, whammy complete, bridge out of alignment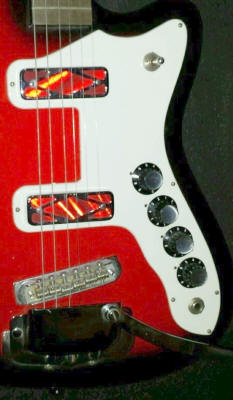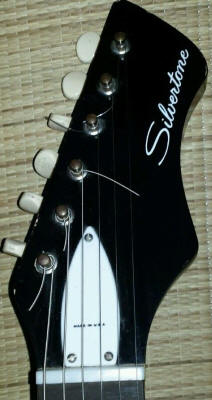 This guitar
is the last variant of the venerable
1477
. Just before the 'Japanese Invasion' of late 1968 into the Sears catalog, the guitar received some upgrades; bigger knobs, a roller bridge, fancier pickup cover inserts and new colors.
Though they were numbered 14772 and 14773 in the catalog, the actual guitars were stamped with 14798 for the red, and 14799 for the
yellow
.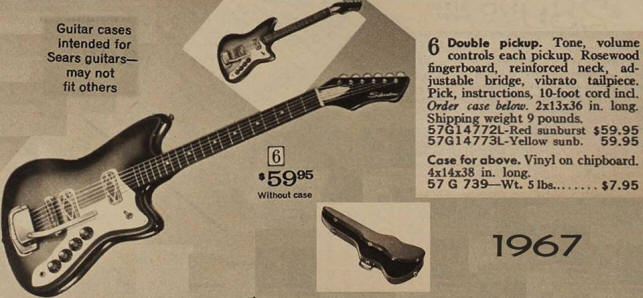 Here's a 'yellow sunburst' 14773:


758 Kay mandolin F $121
Light wear, some checking/flaking, 'wind chime' logo and pickguard design strong, could use a cleaning, tuner buttons deteriorated, neck joint has sloppy repair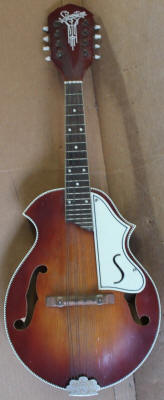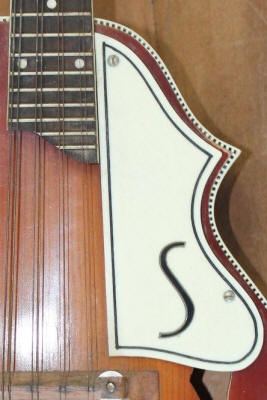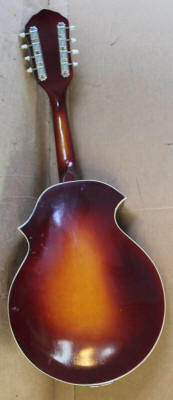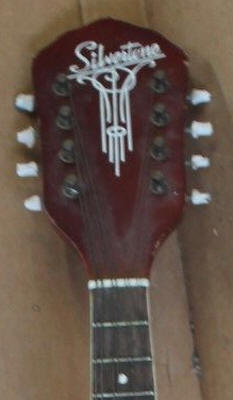 1485 Dano tube amp head only G <$650 BOA
Light wear, some 'dotting' to aluminum face, a couple of knobs lightly chipped, burn marks all along top edge, rev/trem non-functional, from
Gordon LaSalle Music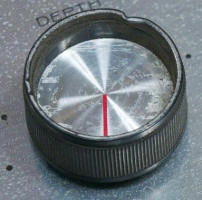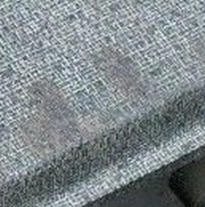 1455 Teisco MIJ HBEG VG <$247 BOA
Light wear, logo strong, chrome shiny, whammy complete, pickguard missing, hairline crack on back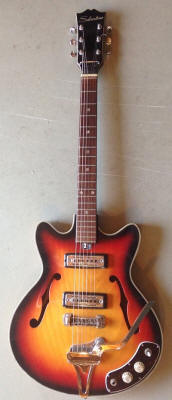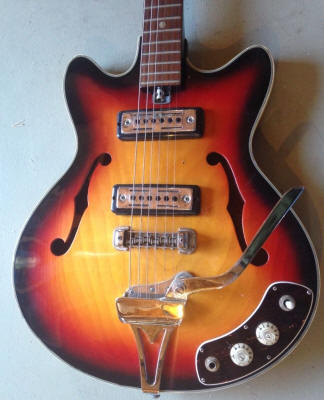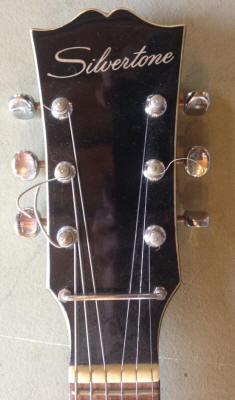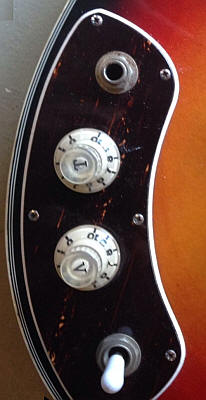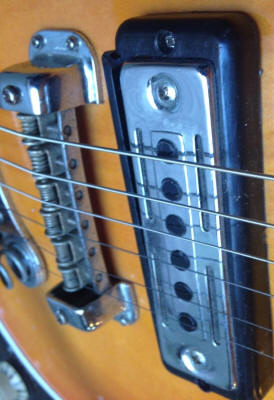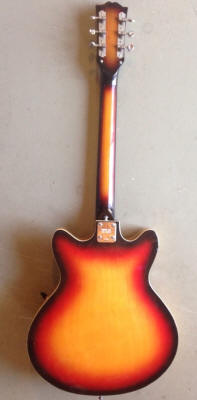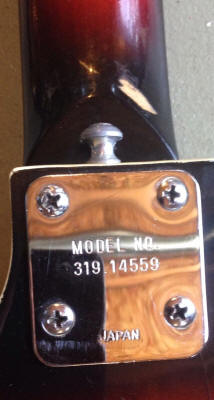 1457 Dano SSEG w/ tube ampcase VG $500
Light wear, logo shows some wear, NS speaker, amp status unconfirmed but seller says "Tube still light up"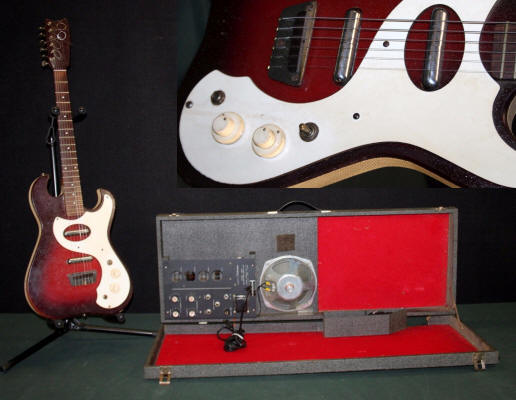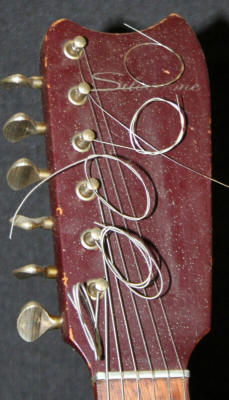 1457 Dano tube ampcase only VG $199
Light wear, all stock, tremolo unmentioned, no footswitch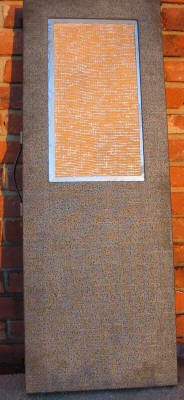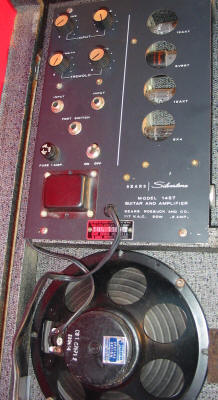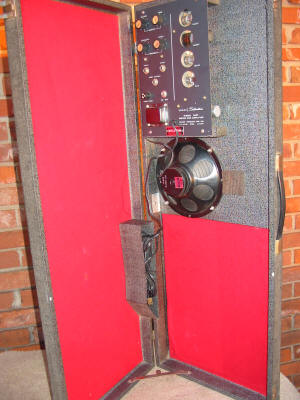 1418 Teisco MIJ HBEG E $345 (amp & guitar)
1420 Sears tube amp E
Minimal wear, chrome shiny, whammy complete, amp re-capped, seller gives us this:

"

I am reported to be the third owner. As the story goes, the previous owner, a mother, was looking for a guitar for her young daughter to learn on and mentioned it over coffee with her older friend next door. The neighbor woman told her that she also had purchased a guitar when her daughter was young, but that she lost interest very quickly, and that the instrument had been in the closet ever since, that the daughter was long grown and offered to give the guitar to her neighbor. The 2nd owner accepted that offer and had exactly the same experience where her daughter also lost interest and the guitar was again relegated to a closet.

"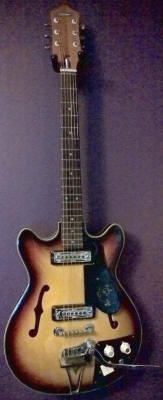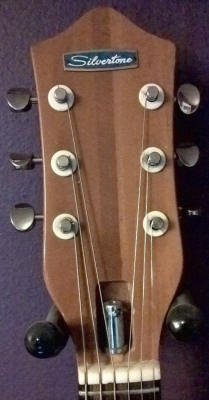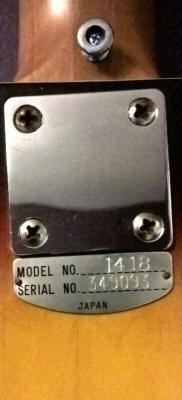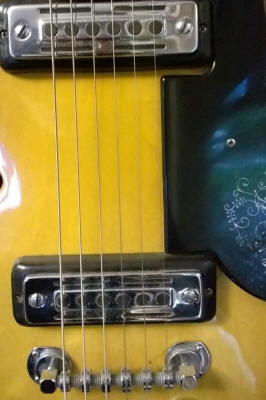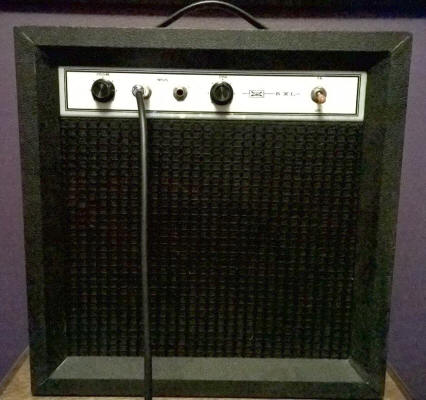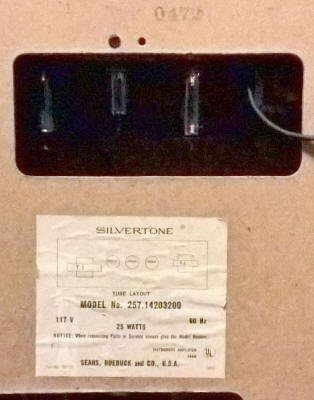 1476 Harmony SBEG VG <$400
Some edge wear, logo strong, pots scratchy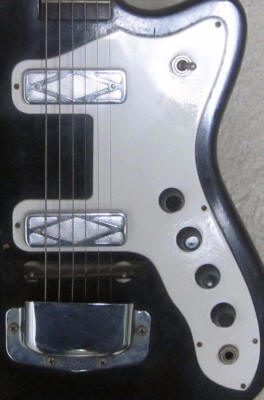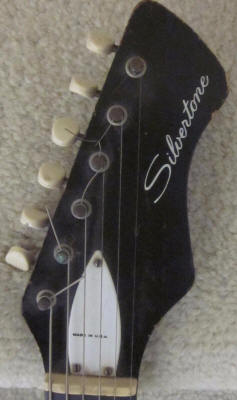 605 Harmony FTAC w/ OC $80
Light wear, 'deco' logo strong, light rust to tuner plates, stamped S-57. This one is an oddball in that its serial number is designated 8286; as you can see, it shares the same body as the Airline-branded Model 8286 from the mid-1950s.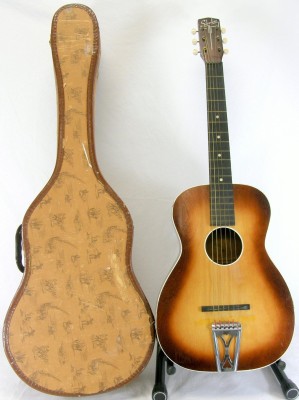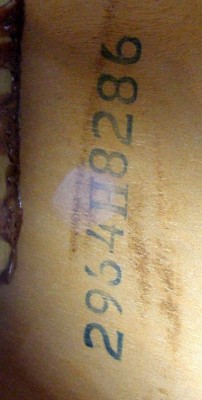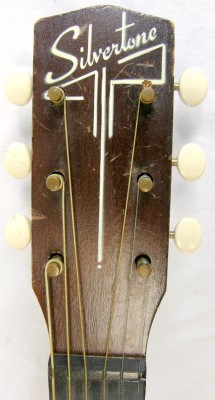 605 Harmony FTAC w/ OC $54
Light wear, 'deco' logo strong, light rust to tuner plates, stamped S-58, slight dryness cracks to fingerboard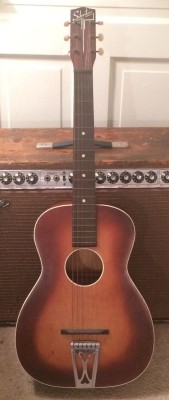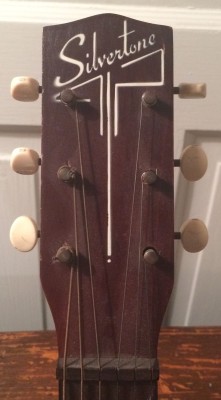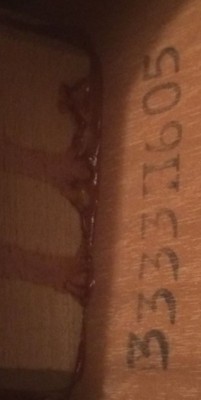 660 Kay FTAC Classical w/ C <$95 BOA
Light edge wear, some wear to fretboard, label in good shape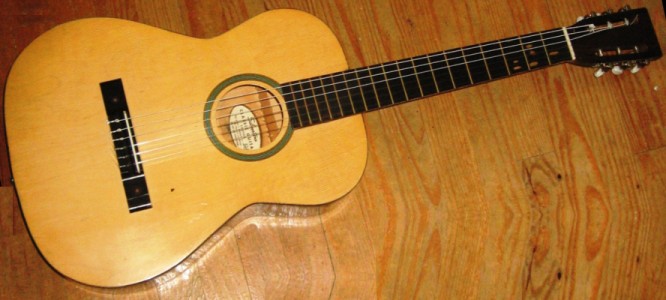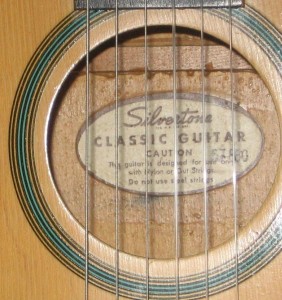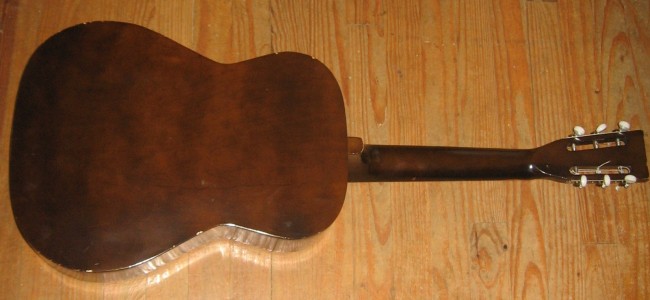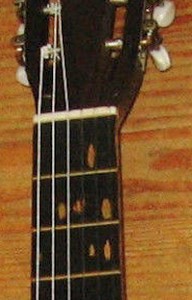 1465 Dano solid state amp and speaker cabinet VG <$599 BOA
Light wear, grille looks good, all (6) stock Jensens present, from panel clean, reverb functional, power switch replaced, 3-prong AC mod, (2) 1/4" jacks added to back of cab and amp, tremolo unmentioned but seller says amps is "fully functional," date stamp indicates Spring 1967 build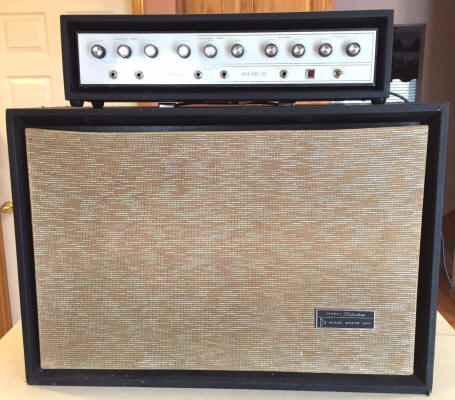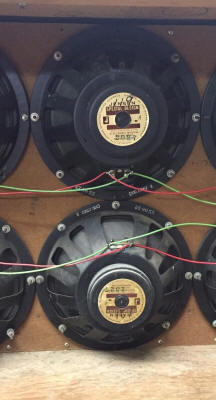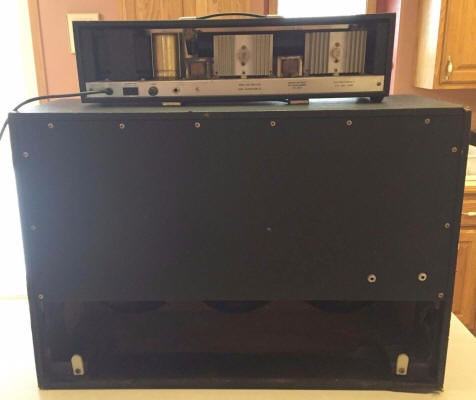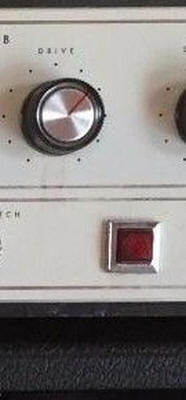 1482 Dano tube amp E $450
Light grille staining, 3-prong AC mod, very light edge wear to top, tremolo unmentioned but seller says "very good working condition," no footswitch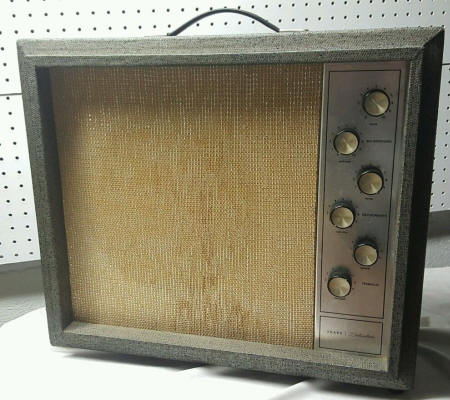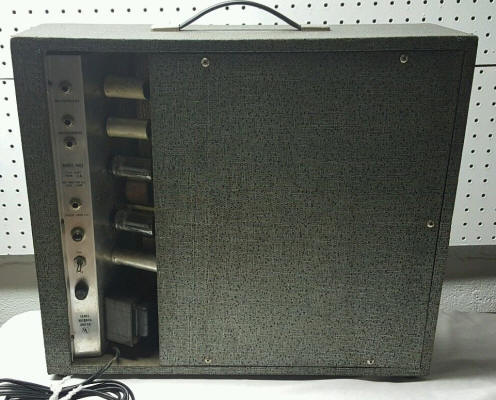 1482 Dano tube amp VG <$440 BOA
Needs a cleaning, grille staining at bottom, tremolo unmentioned but seller says "in good working condition," no footswitch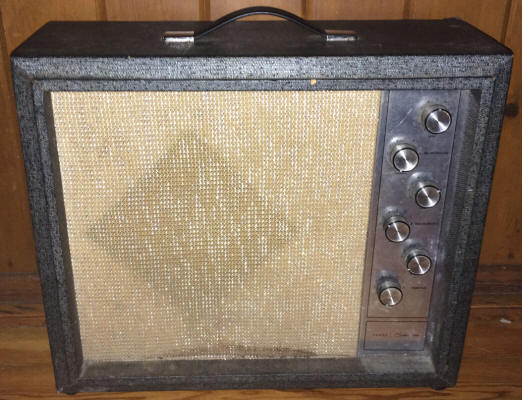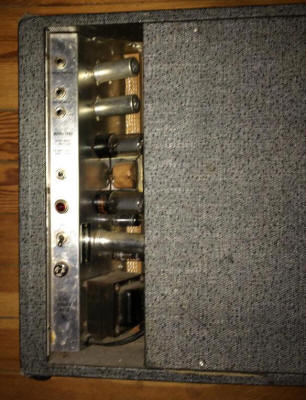 1472 Dano tube amp MOD $400
Light wear, dual speaker outputs, NS Crate speaker (needs reconing), NS tubes, actually a 1482 chassis in the cab, power switch installed backwards (on is off, off is on), tremolo unmentioned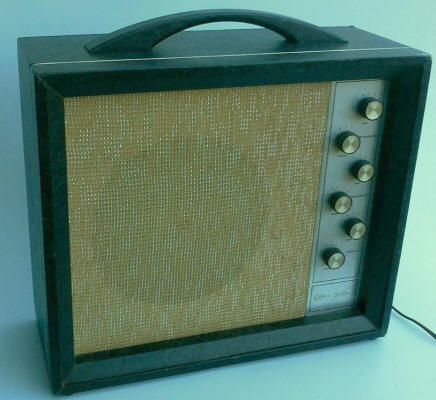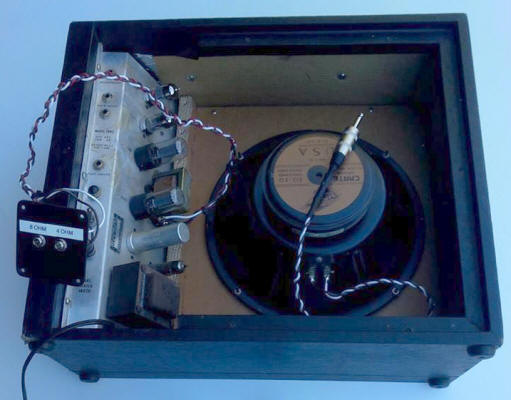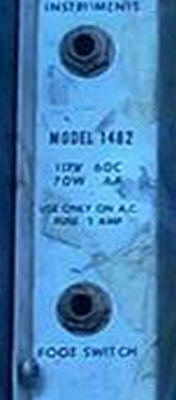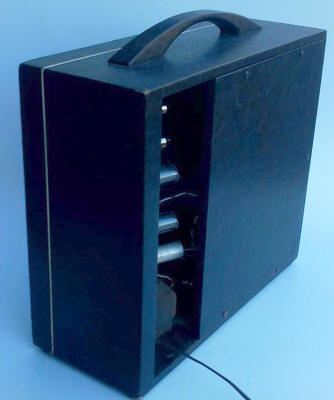 1475 MIJ (Matsumoku) HBEG w/ OC E <$499 BOA
Light wear, closet kept, light wear to goldtone, logo intact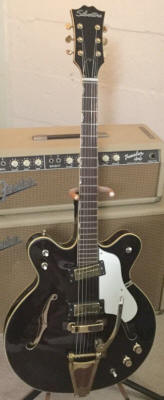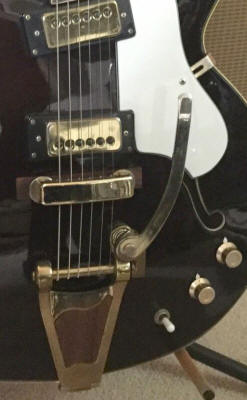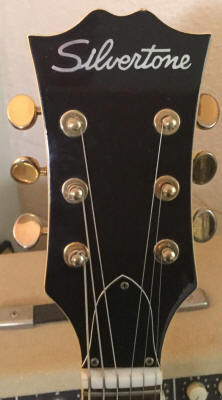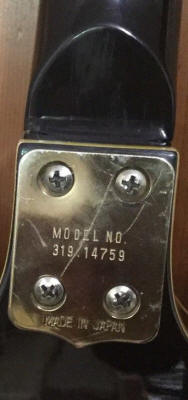 1441 MIJ (Univox?) SBEG VG $399
Light wear/scratching, NS logo, whammy complete, slight buzz when touching Volume 1, playing wear to pickguard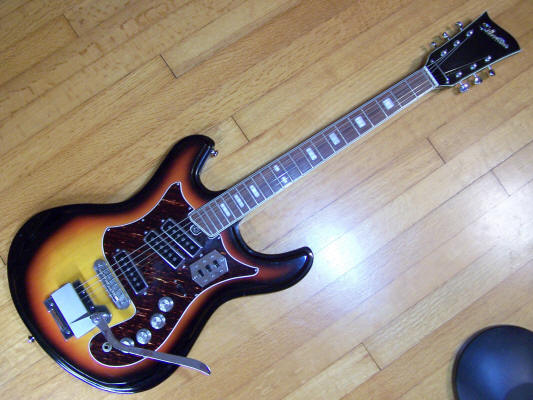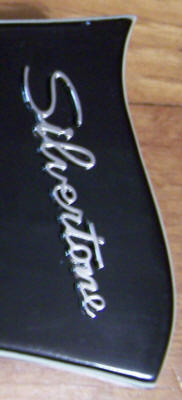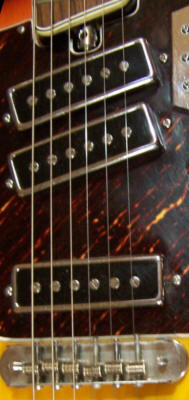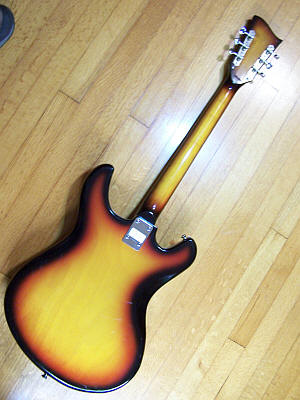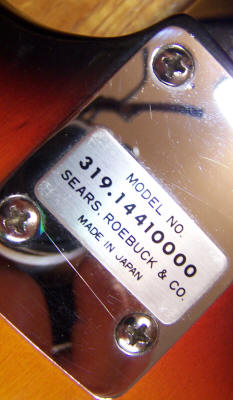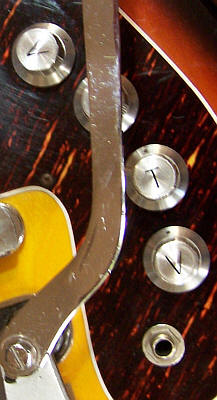 ABBREVIATION KEY:
MODEL # / MANUFACTURER / INSTRUMENT TYPE / CONDITION / PRICE / NOTES
Abbreviations: M-Mint, NM - Near Mint, E- Excellent, VG- Very Good, G- Good , F-Fair, P-Poor, NS- Non-Stock, HBEG- Hollow Body Electric, FHAC- F-Hole Acoustic, FTAC- Flat-Top Acoustic, SBEG- Solid Body Electric, SSEG- Semi-Sold Electric, MIJ- Made In Japan, MOD - Modified significantly from stock, w/ O/C Original / Case, BOA - (related to price) Best Offer Accepted; price shown was asking price, sold for less, DNS - Did Not Sell; used mainly to show an item of interest whether it sold or not.
Unless otherwise noted, I'm rating them by what I see in the pictures and read in the description.

The items depicted on this page are not for sale by Silvertone World. These are reviews of items from completed eBay auctions on or around the date specified.