Summer 2015





Hello, Fellow Silvertonians! I've got something important to tell you.

Thanks to all of you out there, over the past nine years we've grown Silvertone World into the top site for Silvertone-related information in the known universe. I thank you most sincerely for that. When you search the Web for 'Silvertone,' you're likely to find Silvertone World in the top five results, and that is absolutely awesome. It's all been done in my spare time, balancing home, two young daughters, family life, work life and everything else with providing all of you the best-researched information, images and info that I can muster. But I want more, and I know you do, too.

So, I've left my 'real world' job in customer support for a large nationwide hardware distributor, and am now the CEO and Grand Poobah of Silvertone World! I've set goals for the site, and with your help, I intend to meet and surpass every one of them. First, to have this site not just self-supporting (which it is, thank you very much), but salary-sustaining.

That's where you come in. We have 60,000 or so visitors a month here, and Google ads help pay the site's way. If you could afford a sliver of your time to click through to an ad whenever you visit, it would do a great service not only to me and my family, but to Silvertonians worldwide who enjoy the information presented here. Google does a pretty good job of getting guitar and music related links populating the adspaces here, and even if you go no further than clicking through the ad, it'll add to Silvertone World's bottom line.

I'm not looking to get rich, but I do have the attainable goal of this being a long-term full-time job. As big as the site is, we're gonna at least quadruple it. By the 100th anniversary of the Silvertone brand name in late 2016, I'm aiming to have every Silvertone guitar and amp with its own page on the site. That's right... Every Silvertone Ever. I'll also be revamping older pages with new pictures, newly-discovered catalog listings and new info that I've gleaned over the past 9 years that the site has been online. Along with that, I'm developing a mobile/tablet friendly version of the site for quick reference when you're on the go. Add some Silvertonium merchandising to the mix, and you can see I've got my work cut out for me. But that's good, because ever since finding my first 1448 on top of some sad soul's garbage heap some 33 years ago, I've had an enduring love, appreciation and curiosity for these funky, far-out, friendly instruments and amps, and I love sharing that with all of you.

Listen, friends, I don't 'click bait' you on this site (never have and never will). Sites that make you trudge through 20 pages of ad-laden material to get what could be presented on one page drive me insane, and actually lessen the chance that I'll ever return. I don't do that. Some Silvertone World pages may have multiple parts, but that's just because there's so much info that I want to get to you on these guitars and amps that I have to split it up. Anyway, my point is, I've always tried to present the kind of website that I would want to go to for this sort of information. Truth be told, I often do Google the site, when my brain can't cough up a fact or year or model! The Google ads are unobtrusive (by my design), tend to match well with our interests, and are certainly not the spammy, questionable ads you might encounter... *ahem* elsewhere.

All that said, your help is greatly appreciated and very necessary. Here's what you can do: First off, I need your feedback and suggestions; email me if you've got an idea, some information, some new pictures, a page request for a model I've not gotten around to yet... I'll get right back to you, and do my best to honor your request, post your pictures, or simply answer your questions. Secondly, keep coming here, and click through an ad when you visit!

It'll do us all a (Silvertone) world of good.

Thanks!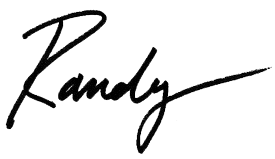 randy@silvertoneworld.net


Hey, look! There's one of those ads right down there!


7/29

Whew! Lotta Page Craftin' goin' on 'round these parts! Click on the screen grab to go to these all-new pages at Silvertone World!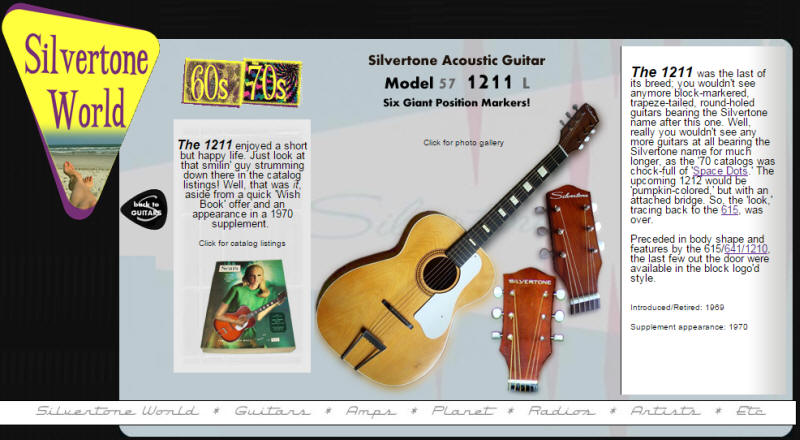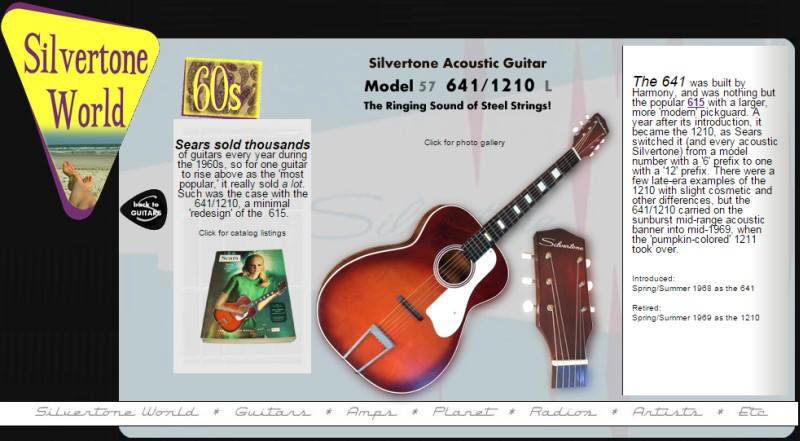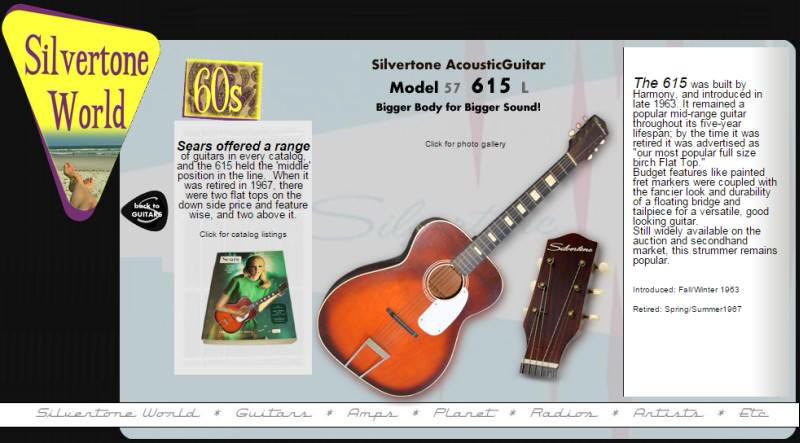 7/18

A Guitar of Note... musical notes, that is. We've got a brand new page for the Kay-built model 290 with some sweet dot and diamond fret markers, and a unique-in-the-Silvertone-line pickguard!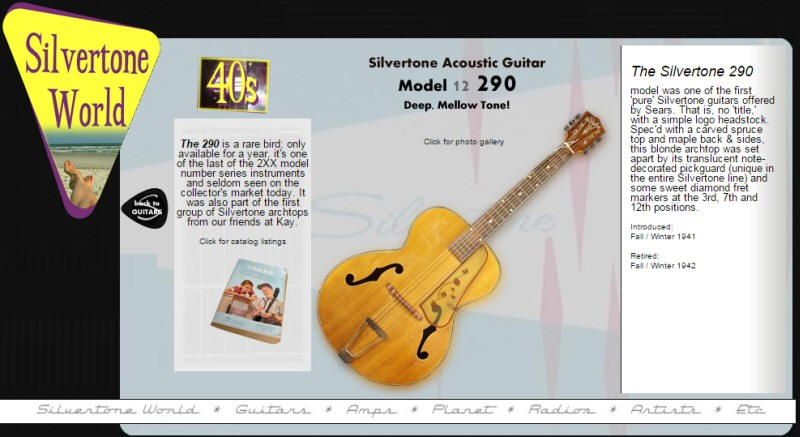 7/14

Another 'Artist?' You Bet! The 'Artist' title was spread across a few Silvertone guitars and lapsteels. We saw the Harmony-built archtop Artist last week, and here's a snazzy one from Kay!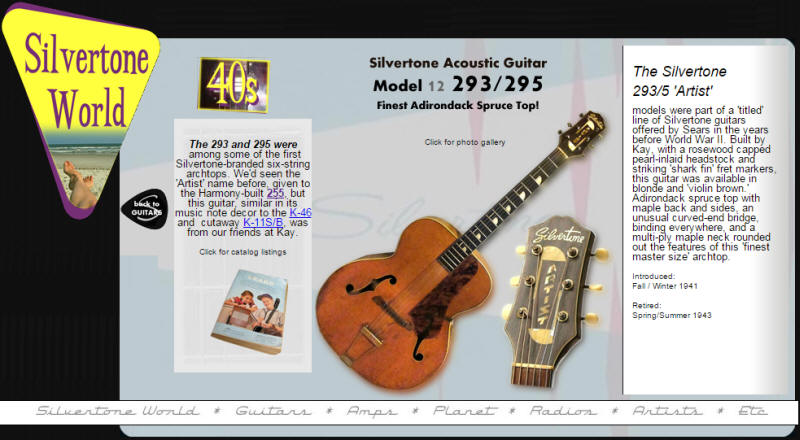 7/10

Five Days, Five New Silvertones! Today we wrap up the "First Family of 1940" with the rare Harmony-built 'Maestro', the Silvertone 256!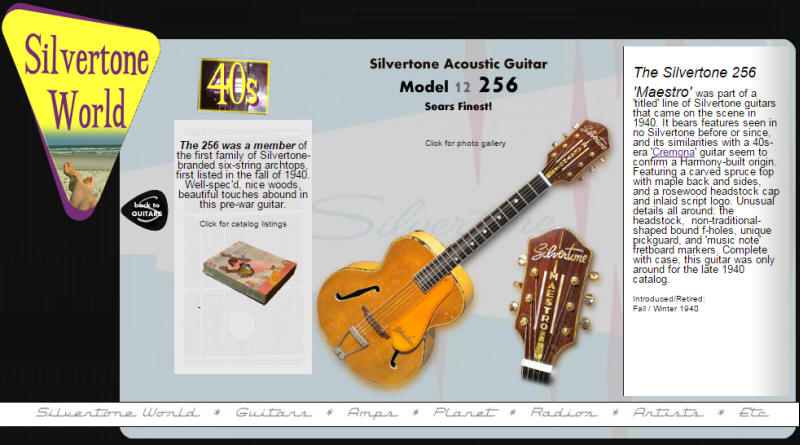 7/9

The 'Named' Silvertones Keep a-comin'! Here's a brand new page for the Harmony-built 'Artist,' Silvertone model number 255!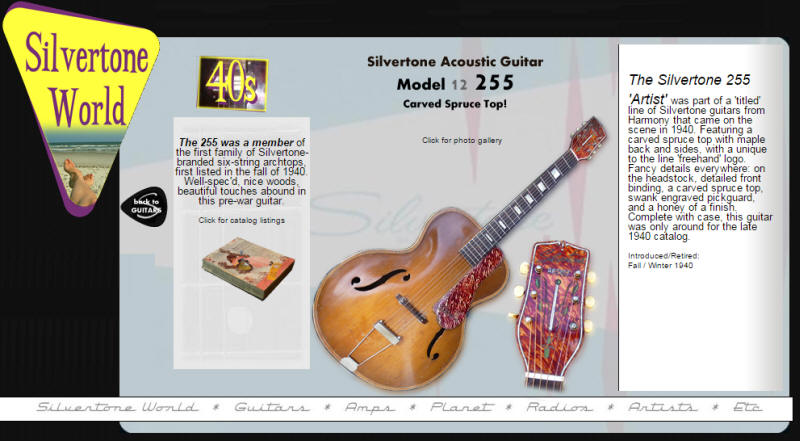 7/8

Three for Thee, with more to come. Here's the second in the 'named' series of Silvertones that first hit the catalog in 1940, it's the Silvertone model 254, the 'Royal!'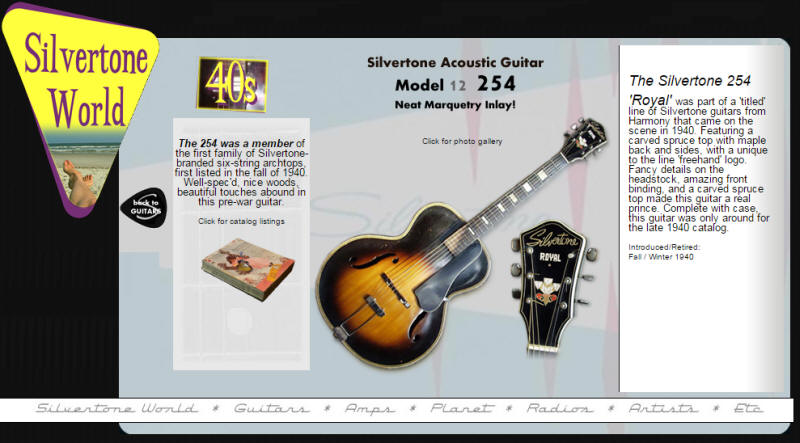 7/7

Rolling On With The Very First Silvertone strummers from Sears. Here's a brand new page for the model 253, the 'Crest,' built by Harmony.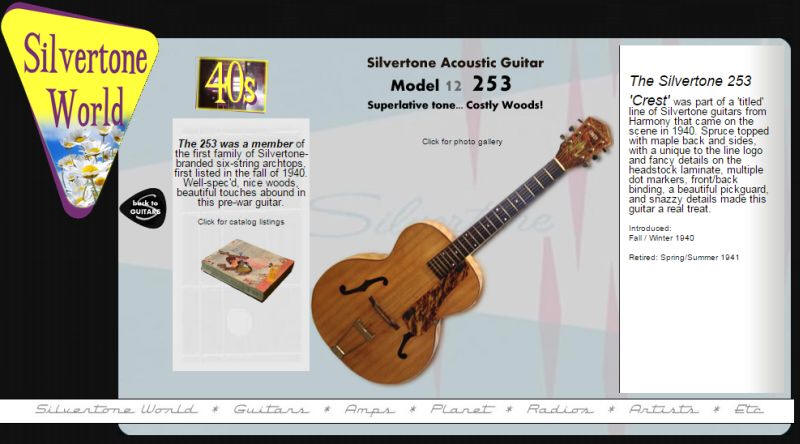 7/6

What Better Place to start than the beginning? Here we go with the very first Silvertone six-string acoustic from the Fall of 1940. It's the 'good' model in the lineup, the Harmony-built 252, only available for a year. Look for the rest of the class of 1940 this week.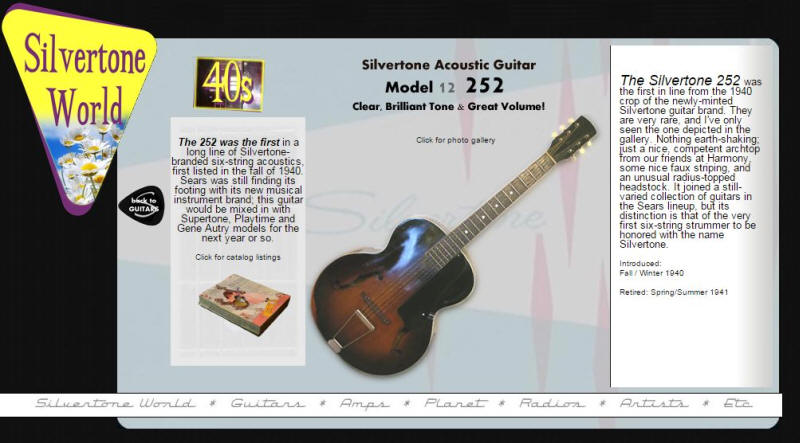 Make sure to visit Spring 2015 with lots of great Silvertonium blooming!



MODEL # / MANUFACTURER / INSTRUMENT TYPE / CONDITION / PRICE / NOTES

Abbreviations: M-Mint, NM - Near Mint, E- Excellent, VG- Very Good, G- Good , F-Fair, P-Poor, NS- Non-Stock, HBEG- Hollow Body Electric, FHAC- F-Hole Acoustic, FTAC- Flat-Top Acoustic, SBEG- Solid Body Electric, SSEG- Semi-Sold Electric, MIJ- Made In Japan, MOD - Modified significantly from stock, w/ O/C Original / Case, DNS - Did Not Sell; used mainly to show an item of interest whether it sold or not.

Unless otherwise noted, I'm rating them by what I see in the pictures and read in the description.

The items depicted on this page are not for sale by Silvertone World. These are reviews of items from completed eBay auctions on or around the date specified.

Links in blue open in a new window, and take you to a Silvertone World info page, a period catalog listing, or a link of interest.





Pricing & Commentary Archives: