Valentine Special

Silvertone Logo White Picks
Free Shipping on all orders*!
*CONUS only. International shipping $15.
Int'l or Non-PayPal orders, contact Silvertone World.



The only thing cooler than playing your Silvertone guitar is playing it with one of our exclusive Silvertone World Custom picks. The art is based on the classic 'thin script' logo, and then we've combined it with the 'REG. U.S. PAT. OFF.' tag line for a unique pick that's just right for playing, collecting or gift-giving!
Here's a guitar-lovers back-to-school special: we're offering 12 of the white matte-finished medium thickness Delrin picks for $9, or TWO dozen for $16, with free shipping in the continental US. It's the perfect companion to any Silvertone instrument.

Get yours now!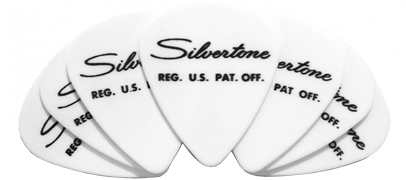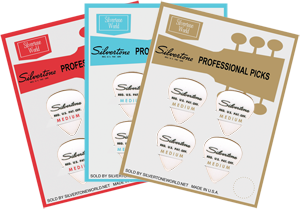 FREE vintage-style rack card with every order!